China to step up crackdown on illegal fundraising cases
Share - WeChat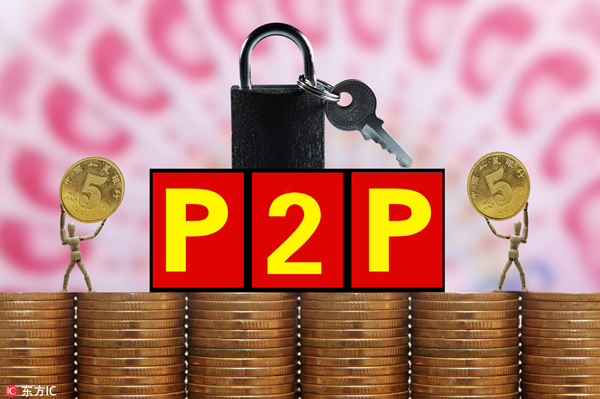 China will push ahead with the launch of rules on handling illegal fundraising, step up efforts to deal with major illegal fundraising cases and promote the establishment of risk monitoring and warning systems nationwide, said the interagency task force leading the crackdown on such practices.
Online illegal fundraising has become a common model for this type of crime, as illegal fundraising is increasingly tapping into emerging areas of financial services and products such as peer-to-peer lending, wealth management, private equity and virtual currencies, said the interagency task force at a meeting on Monday.
"In recent years, criminals involved in illegal fundraising have adopted an 'internet plus' type of investment model to attract funds and clients by setting up e-commerce platforms or through the channels of WeChat business, multilayered distribution and mobile applications," said Wang Ning, a senior prosecutor of the Supreme People's Procuratorate, at the meeting.
"They combined online and offline models of illegal fundraising and copied the new concept of internet finance from online to offline, using various financial service information providers and asset management companies," Wang said.
Some criminals raised funds illegally in the name of financial technology innovation such as initial coin offering or virtual currencies, said Gong Yan, deputy director of the legal affairs department at the People's Bank of China, the central bank.
The PBOC has issued risk alerts on alleged illegal fundraising and illegal securities activities at virtual currency exchanges and has taken action to rectify the market disorder, Gong added.
Recently, regulators also found that illegal fundraising activities are spreading among WeChat groups, said Yang Yuzhu, director of the office of the interagency task force leading the crackdown on illegal fundraising.
The interagency task force will integrate resources to promote the establishment of risk monitoring and warning systems across China and carry out inspections on illegal fundraising risks and on advertising for such activities, Yang said.
Last year, the PBOC worked with the Legislative Affairs Office of the State Council to revise and improve the draft regulations on handling illegal fundraising. They will promote the launch of the regulations as soon as possible, Gong said.
After a crackdown on such activities lasting several years, both the number of illegal fundraising cases and the amount of money involved dropped noticeably during the first three months of 2018.
In the first quarter, 1,037 illegal fundraising cases occurred across China, down by 16.5 percent from the same period of 2017. The money involved fell 42.3 percent year-on-year to 26.9 billion yuan ($4.27 billion).
Last year, 5,052 illegal fundraising cases occurred in the country, down by 2.8 percent year-on-year. The money involved also dropped by 28.5 percent to 179.55 billion yuan.
Illegal fundraising cases conducted by unlicensed financial institutions, including private investment and fundraising companies and online platforms, accounted for more than 30 percent of the total, according to data from the interagency task force.