Fujian aims to regain key role
Share - WeChat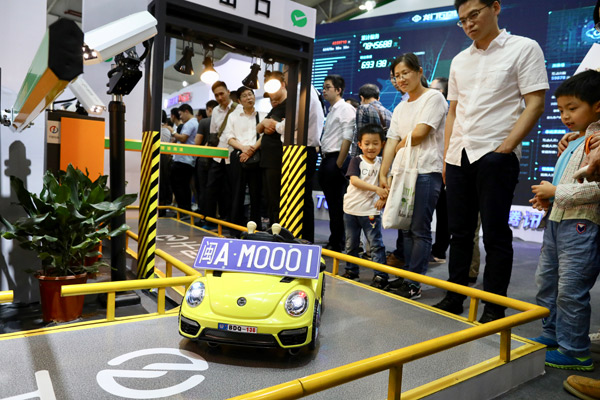 As the starting point of the ancient Maritime Silk Road, Fujian province is striving to restore its significant role with the aid of digital technology, said a senior official of the provincial government.
Fujian's digital economy exceeded 1 trillion yuan ($158.4 billion) in 2017, accounting for one-third of the province's GDP and ranking sixth nationwide, said Li Dejin, vice-governor of Fujian province.
According to Li, the output of the province's software and information technology service sector reached 250.5 billion yuan.
Cross-border e-commerce and international logistics platforms have shown great potential in this field. In 2017, Fujian's cross-border e-commerce trade generated more than 300 billion yuan of revenue, registering growth of more than 35 percent annually for three consecutive years.
"Technology could assist the development of the Belt and Road Initiative, which poses a series of environmental and demographic challenges with regard to the 4.6 billion people in countries and regions related to the initiative," said Guo Huadong, president of the Digital Belt and Road Initiative International Scientific Program, and an academician of Chinese Academy of the Sciences.
Li added: "Ever since the central government named Fujian as the core area for the 21st Century Maritime Silk Road in 2015, the province has made a lot of achievements in infrastructure construction, interconnection and intercommunication, international collaboration in output and cultural exchange."
According to Li, new generation information technologies, which include the internet, the internet of things, big data, cloud computing and artificial intelligence, have become a new growth engine for countries and regions related to the initiative, or the Silk Road Economic Belt and the 21st Century Maritime Silk Road.
Since kicking off its digital economy development in 2000, Fujian is now preparing to build a smart government service system.
Digitalization is also entering the field of international collaboration on corporate education, cultural and tourism, Li said.
"We are working on building a digital cultural corridor of the Maritime Silk Road, and building a big platform for Maritime Silk Road culture, information, resources and services, so that people from economies related to the 21st Century Maritime Silk Road will be better acquainted with Fujian's culture," he added.
"The development of the Belt and Road Initiative requires the participation of local enterprises and local government. Fujian, with its unique history, culture, a sound private sector, and strong marine economy, can be more creative, open and cooperative," said Zhang Ming, deputy director of the National Development and Reform Commission's western development division.