Training workers for key skills will boost quality and growth, official says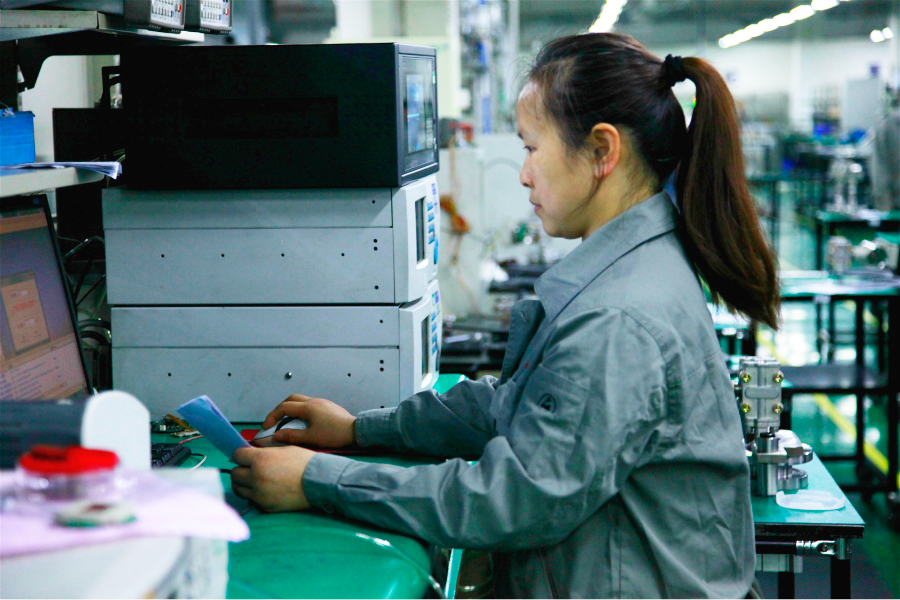 Enterprises will be urged to do more to train skilled workers with a more comprehensive training system while enjoying tax incentives and financial subsidies, senior official said.
Tang Tao, vice-minister of Human Resources and Social Security, said during a regular news briefing on Monday that as China is now promoting a lifelong training system decided by the State Council, companies will enjoy more financial subsidies and taxation incentives to give targeted support to train skilled workers in key industries.
It was decided during a State Council executive meeting chaired by Premier Li Keqiang on April 18 that China will move forward with a lifelong professional skills training system as part of its efforts to improve the skill-levels of the workforce and boost high-quality development.
Tang said that though there has been national guideline to boost the training of skilled workers since 2010, the new guideline stressed the role that enterprises play in training skilled workers.
"Companies are the major employers of skilled workers. Under the new guideline in the lifelong training of skilled workers, both the government and companies will dedicate more time to this training while the employment insurance system will be improved," he said.
He said that the new training system, which aims to instill craftsmanship and quality awareness, will help ease the structural shortage of skilled workers and improve factory productivity, adding that the new system comes out against the backdrop of China's economic development which now creates pressing demand to improve employment quality.