Peppa Pig theme parks planned
Share - WeChat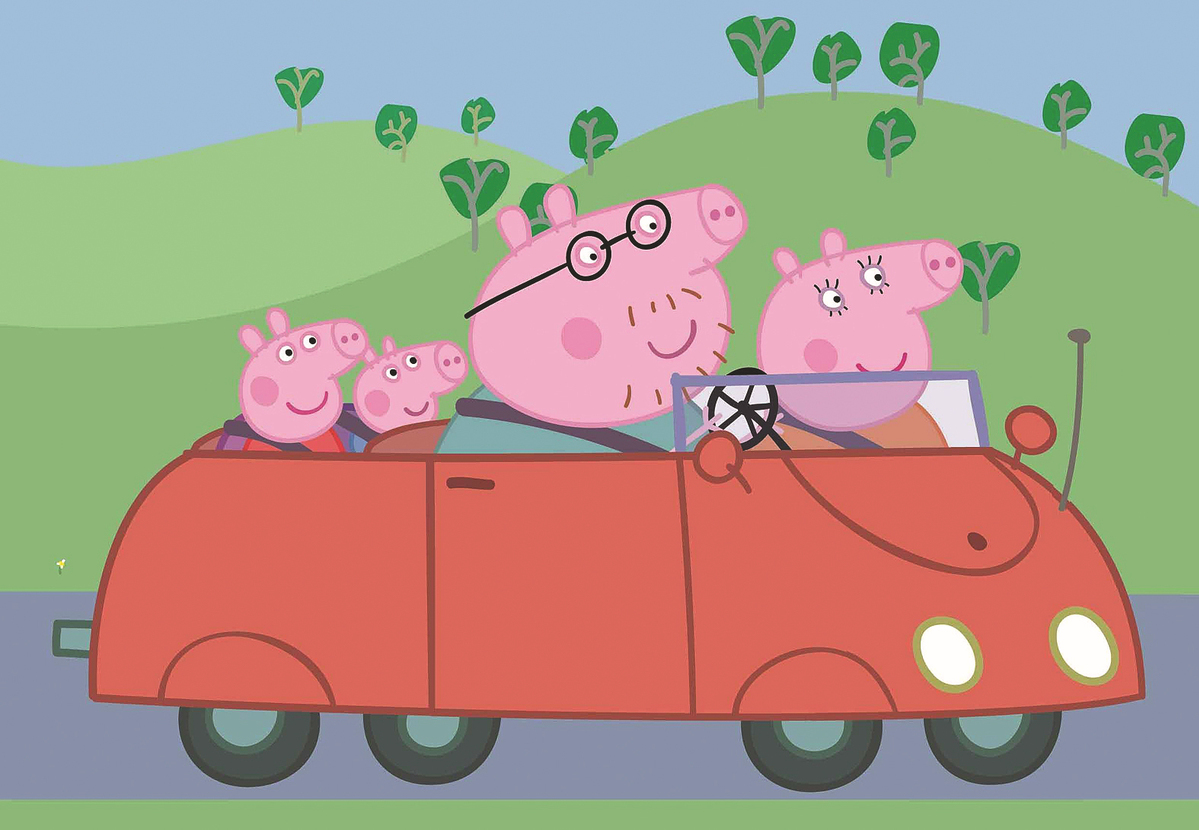 Peppa Pig theme parks may open in China just in time for the Year of the Pig in 2019.
The internationally popular British animated television show for young children has been a huge hit in China since launching there in 2015, and plans call for theme parks based on the show in Beijing and Shanghai.
The parks would be operated by Merlin Entertainments, headquartered in Poole, England, which is also responsible for Legoland Resorts, Madame Tussauds and Sea Life Shanghai.
Last year, the company struck a partnership with Entertainment One, the British film and TV company that owns the Peppa Pig brand.
"We plan to launch the first two theme parks in Shanghai and Beijing next year," said Chen Jie, general manager of Merlin Entertainment China. "We will use Peppa Pig to design the indoor and outdoor playgrounds. This will contribute to our development in the Chinese market."
A Peppa Pig stage show also will tour China over the next three years and a number of branded pop-up and mall events are also in the pipeline.
Entertainment One also plans to expand Peppa Pig's presence in China later this year through a new toy line in a deal with Alpha Group, one of China's leading toy manufacturers.
"More and more families in China have fallen in love with Peppa Pig. Such collaboration will enable both parties to make the most of resources for a mutually beneficial partnership," said Kenny Cao, senior vice-president at Alpha Group.
Since the cartoon's first appearance on the China Central Television network in 2015, the show has attracted some 45 million views on multiple video on-demand platforms like Youku, iQiyi and Tencent.
According to Entertainment One, more than 40 million Peppa Pig books have been sold since April 2016. Three sets of Peppa-branded, animated emojis have been downloaded more than 20 million times and shared more than 210 million times.
"The accelerating popularity of Peppa Pig in China is testament to the brand's universal appeal and shows us what incredible growth is possible when the Chinese market gets behind a brand," said Andrew Carley, executive vice-president of global licensing, family and brands at Entertainment One.
Peppa's porcine empire began in 2004 and the show has been shown in more than 180 nations and territories and translated into 40 languages.