Kids getting their karting kicks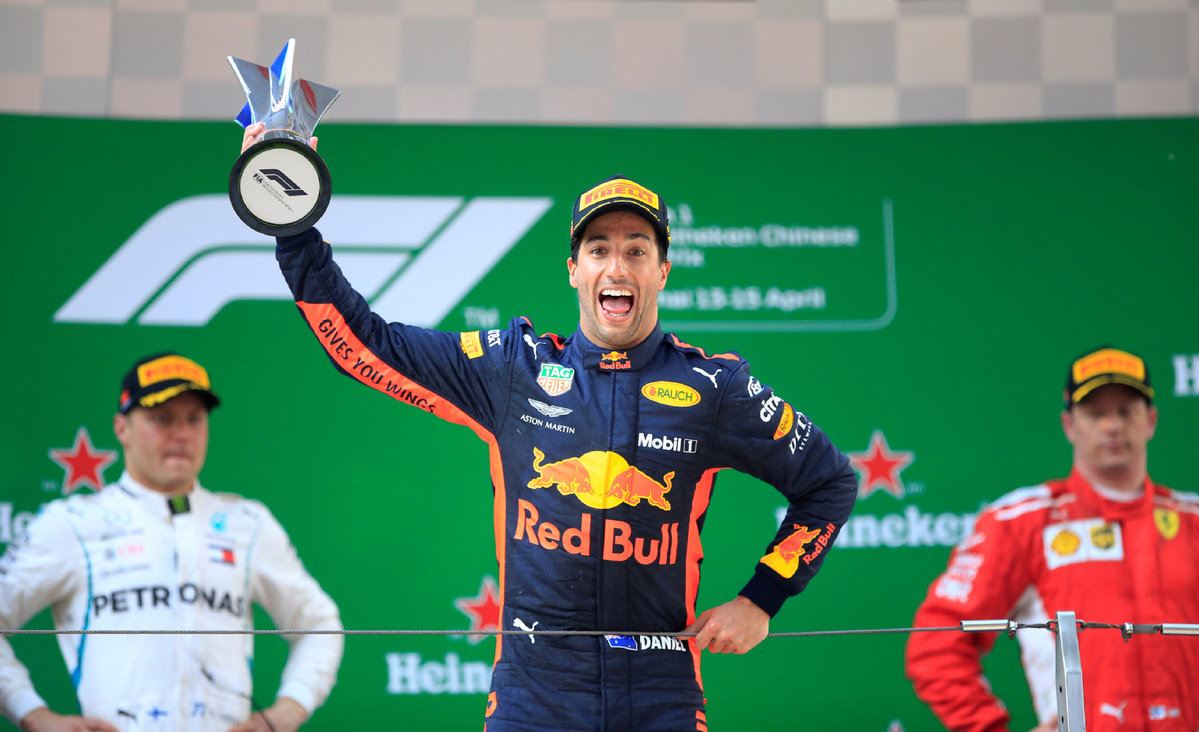 As Formula 1 speedsters tore up the track in the Chinese Grand Prix over the weekend, a bunch of children were following suit just a few hundred meters away at the Shanghai International Circuit's karting arena.
Donning helmets as big as their torsos, children aged 7-15 took part in the opening race of the second season of the Grand Prix Kart Scholarship Series (GPKS).
This year's series includes five races across four cities: Shanghai, Beijing, Wenzhou and Zhengzhou. The winner will get to compete in the X30 karting finals in Le Mans, France, later this year.
GPKS, which claims to be the only competitive junior karting series in China, said that it is planning to work with schools in the country to raise awareness of the sport through scholarship programs.
The series is backed by the Federation of Automobile and Motorcycling Sports of China and Shanghai-based J&P Event Management, which is helmed by Mo Xiaohan, a veteran in the China motorsport industry who was previously the director and general manager of the Shanghai International Circuit.
The series also boasts a number of high-profile partners.
Craft Bamboo Racing, a Hong Kong-UK joint venture that has competed in events such as the World Touring Car Championship, is the main consultant for the series. Also on board is CRG, one of the world's leading manufacturers of karting equipment.
Founded in 1986, the Italian company has a racing team that has won over 30 karting titles.
While competitive karting is still be in its infancy in China, CRG's commercial research and development manager, Euan Jeffery, is confident that the sport will catch on here.
"China has a massive population. At this moment in time, only a small fraction of the people know of karting," said the Scot.
"It's going to take some time for the scene here to improve, but a platform like GPKS will be very good for raising awareness of karting and motor sports in general."
Jeffery said the series would also help with Chinese ambitions to have a driver compete on the world stage. After all, many F1 drivers such as Lewis Hamilton, Nico Rosberg and Ayrton Senna started their careers in karting.
Shanghai-born Ma Qinghua, the first Chinese to drive an F1 car and win an FIA World Championship race, began karting when he was just 8 years old.
"Karting is like a rite of passage into pro racing. It's about helping the kids gain an initial skill set and technical understanding about the sport," said Jeffery.
"In fact, kids get to learn a lot about life, and they mature during the process as well. When they get to a higher level of karting, they will need to be responsible to their team and be able to communicate professionally with their mechanics and managers.
"Karting is much more than just driving a circuit."
Most Popular
Highlights
What's Hot