Sun taking his cue from Kobe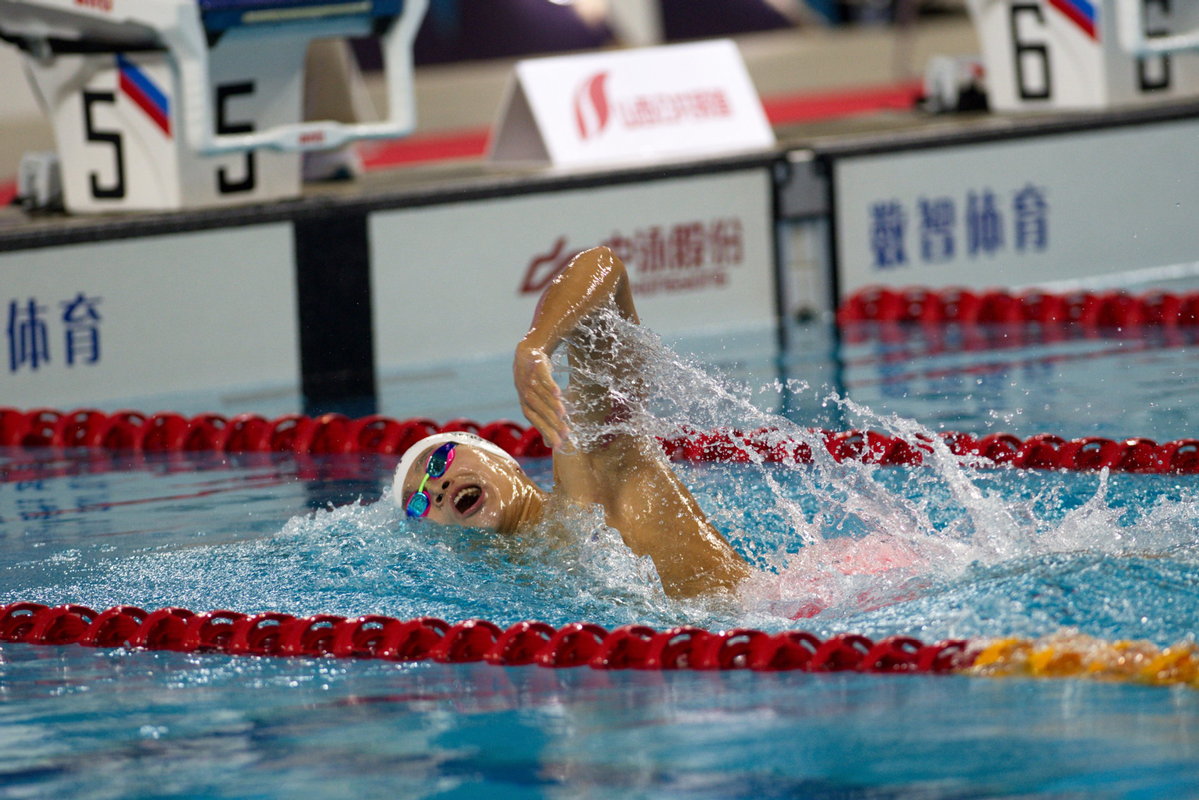 NBA superstar's training regimen an inspiration for Chinese pool ace
Sun Yang is taking inspiration from Kobe Bryant in his quest for Olympic history.
A picture posted on Weibo in February of Sun training at an open-air pool in Sydney was accompanied by the message: "What are you guys doing at 5 am every day?"
It was a testament to the 26-year-old Chinese superstar's dedication.
Speaking at the national championships in Taiyuan on the weekend, Sun revealed his training ritual involved a 3:50 am alarm call, mirroring the punishing early-morning gym starts that NBA legend Bryant was renowned for.
"If Kobe knows what it looked like in Los Angeles at 4 am, then I know what Australia looked like as well," said Sun, whose daily regimen Down Under involved four hours in the water and two on land over the course of six weeks.
Having won the 200m, 400m and 1,500m freestyle golds at the 2012 and 2016 Olympics, Sun is aiming to add the 800 to his collection in its debut at Tokyo 2020 and become the first swimmer to win over the four distances at the Games.
"If everything goes well I will compete in four events in Tokyo," said Sun, who signed up for all five free events, including the 100m, here.
"I haven't set a goal to win all the events in Tokyo. It's unrealistic, but I know I have to recover my aerobic endurance to maintain my lead in strength events-the 200 and 400-and to try to win more at the longer distances."
The likes of reigning 400 Olympic champion Mack Horton of Australia, Lithuanian 200 specialist Danas Rapsys and Italian duo Gabriele Detti and Gregorio Paltrinieri in the distance events pose major threats to Sun's dream.
However, the nine-time world champion remains bullish about his chances despite less-than-convincing results so far at the six-day meet in Taiyuan.
"The intensity and quality of the training I completed in Australia made me confident that I still have what it takes to extend my dominance, as long as I work hard and in the right way," Sun said.
His winning time of 1 min 46.07 sec in the 200 free on Friday only ranked fifth in the world this season while his winning time of 7:50.47 in the 800 ranked fourth.
Sun's reunion with Zhu Zhigen, though, has provided him with a timely boost.
After falling out over management issues in 2014, the pair put their differences behind them to reunite in February, and, together with Aussie coach Denis Cotterell, Zhu guided Sun's training in Sydney.
"I hope he can regain his exceptional stamina for long-distance races, so I am putting an emphasis on his 1,500 training," said 60-year-old Zhu, who helped Sun claim two golds and set the still-standing world 1,500 record (14:31.02) at the London 2012 Games.
"He's a much more mature athlete now but remains aggressive in training. My job is to help him make up for his decline in endurance and to go beyond the limit in freestyle prowess."
Having experienced some choppy waters outside the pool, including an arrest in 2013 for driving without a license, Sun has learned to appreciate Zhu's methods more.
"We now understand each other better in a relationship that is more like between friends, rather than teacher/student," said Sun. "Hopefully we can have the perfect ending to each other's careers together."