Advanced J-10C fighter placed on combat-ready duty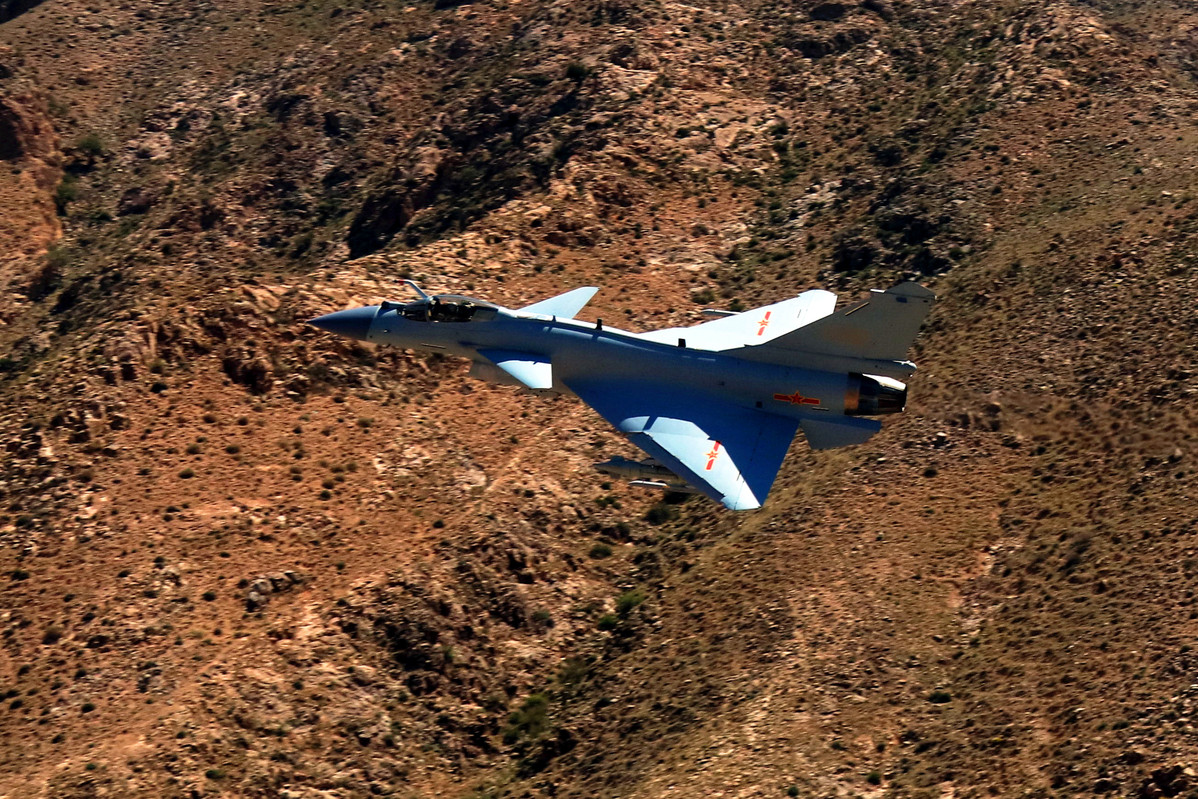 The People's Liberation Army Air Force said it began deploying J-10C fighter jets to combat-ready duty on Monday.
The Air Force said in a statement that the move will strengthen its combat capability, adding that the jet has taken part in a series of aerial fighting exercises organized by the Air Force since 2016.
Developed and built by the State-owned aircraft giant Aviation Industry Corp of China, the J-10C is a supersonic, multirole fighter capable of maintaining short-and medium-range air supremacy and striking ground or sea targets, the statement said.
The single-seat J-10C, the youngest member of the J-10 family, was first shown to the public at a parade in July in the Inner Mongolia autonomous region and took part in drills.
The first version in the J-10 family, the J-10A, was first flown in 1998 and entered service with the Air Force in 2004. In 2009, the plane was declassified. There are four models in the family-the J-10A, J-10B, J-10C and the twin-seat J-10S.
The Air Force and the Navy's aviation units have had hundreds of J-10s, making the aircraft a pillar of the national air defense network.
Fu Qianshao, an aircraft expert from the Air Force, said the J-10C has a smaller radar signature and stronger operational capability than the J-10A or J-10B.
"There are new improvements to the plane's air intake that make the jet more streamlined, lighter and harder to detect. The improvements will also improve the engine's performance such as the thrust," he explained. "The jet uses an upgraded version of China's active phased array radar, so it has better detection and multitargeting capacity."
The J-10C also has been armed with the country's newest air-to-air missiles, which have longer ranges, Fu said.
Wang Yanan, editor-in-chief of Aerospace Knowledge magazine, said that the J-10A and J-10B notably differed in their exteriors, but the changes between the J10-B and J-10C were primarily on the inside, involving upgrades mostly in software like the avionics and fire-control systems. The rapid evolution in the J-10 series, he said, was possible thanks to rapid advancement in China's aviation industry.
Wang suggested that future upgrades might involve replacing the engine with more powerful ones, including an additional fuel tank to increase its fuel capacity and flight range, or modifying its airframe to make it stealthier.
Lu Jianjun, a senior fighter jet pilot in the Air Force, previously told China Central Television that compared with its predecessors, the J-10C is easier to fly and more maneuverable.