China's ICBC launches investment banking services in Singapore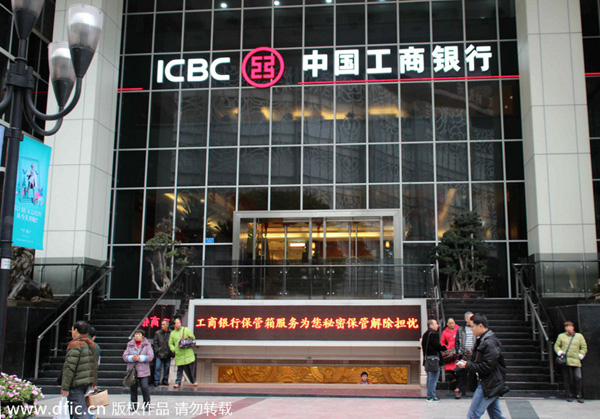 SINGAPORE - The Singapore branch of the Industrial and Commercial Bank of China (ICBC Singapore) on Monday launched its investment banking services after it had received accreditation as an issue manager from Singapore Exchange (SGX).
According to a statement from the bank, ICBC Singapore was awarded with Qualifying Full Bank License by the Monetary Authority of Singapore in 2012, which enables it to offer corporate banking, financial institutional banking, global cash management, private banking as well as retail banking products and services.
Geng Hao, deputy general manager of ICBC Singapore, said being accredited as an issue manager by SGX, the bank now can provide a full range of investment banking services.
"With the continuous progression of the Belt and Road Initiatives as well as the increase in economic cooperation between China and Singapore, we have seen strong interest from Chinese companies in tapping into Singapore's capital markets."
As China's largest bank and the official RMB clearing bank of Singapore, ICBC Singapore will continue to work closely with SGX to promote Singapore's capital markets to Chinese businesses, Geng added.
According to Geng, ICBC Singapore's initial focus will be on real estate developers and property owners in China's first and second-tier cities as potential listing candidates for Real Estate Investment Trusts (REITs) and Business Trusts (BTs) on SGX. It will also zoom in on sectors such as healthcare, consumer and technology for non-REITs/BT initial public offerings (IPO).
Besides, ICBC Singapore will focus on corporate finance advisory services, which include follow-on fund raisings, reverse takeovers, mergers and acquisitions advisory services, private equity and pre-IPO fund raisings.
"Companies from Southeast Asia including Singapore, Malaysia and Indonesia will also be our targeted potential clients," Geng added.