Daniel Ricciardo wins 2018 F1 Chinese Grand Prix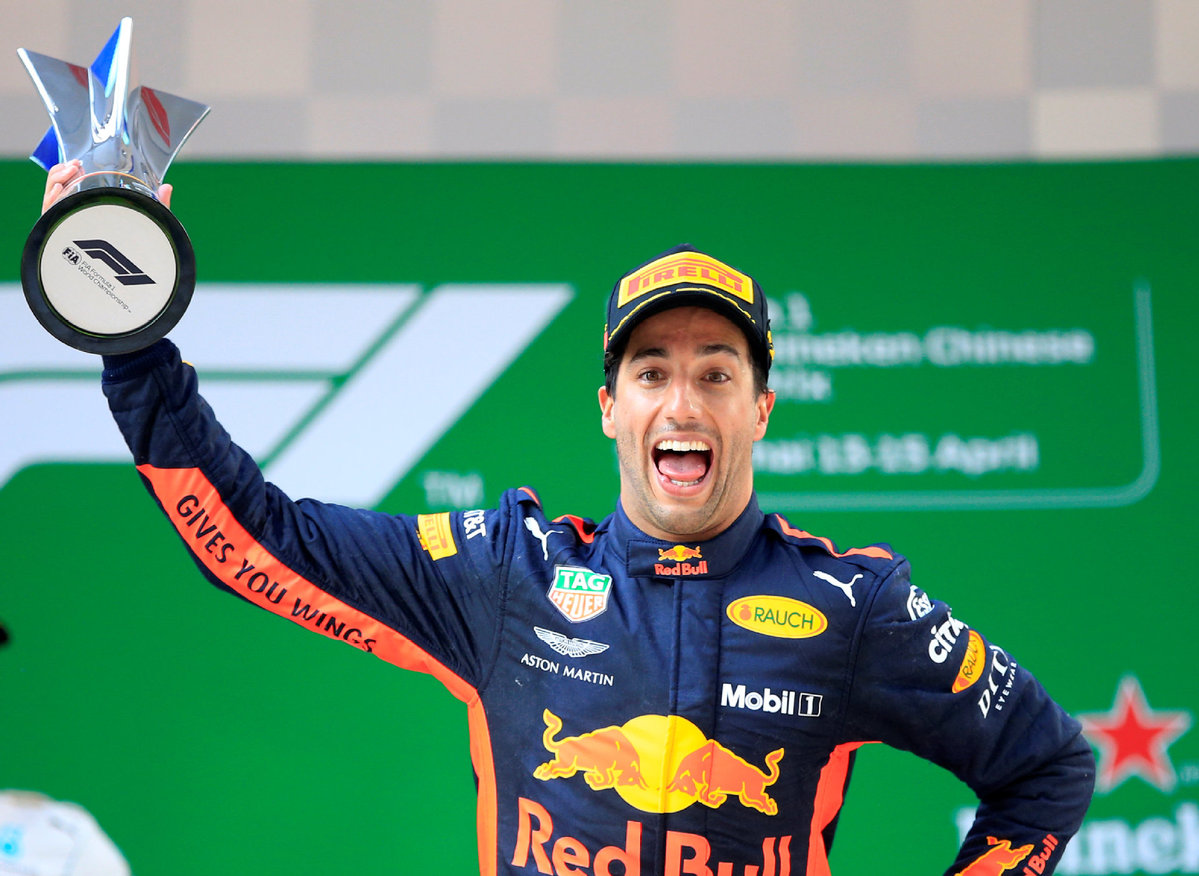 Elsewhere, Renault's Nico Hulkenberg finished a fine sixth, with teammate Carlos Sainz ninth and Haas driver Kevin Magnussen rounding out the top ten.
Ultimately, though, the day belonged to Ricciardo, and while his sixth Grand Prix win may have been aided by a favorable safety car period, his consummate drive to victory was littered with a series of clinical overtaking moves, and was all the more satisfying after an engine failure on Saturday limited his running earlier in the weekend. On the winner's podium after the race, the Australian celebrated with his customary "shoey" to the delight of the waiting fans.
The Formula 1 circus moves to Azerbaijan in two weeks' time for Round 4, with the 2018 season shaping up to be one of the closest in recent years, as Ferrari, Mercedes and Red Bull look set to duke it out all year long.