Daniel Ricciardo wins 2018 F1 Chinese Grand Prix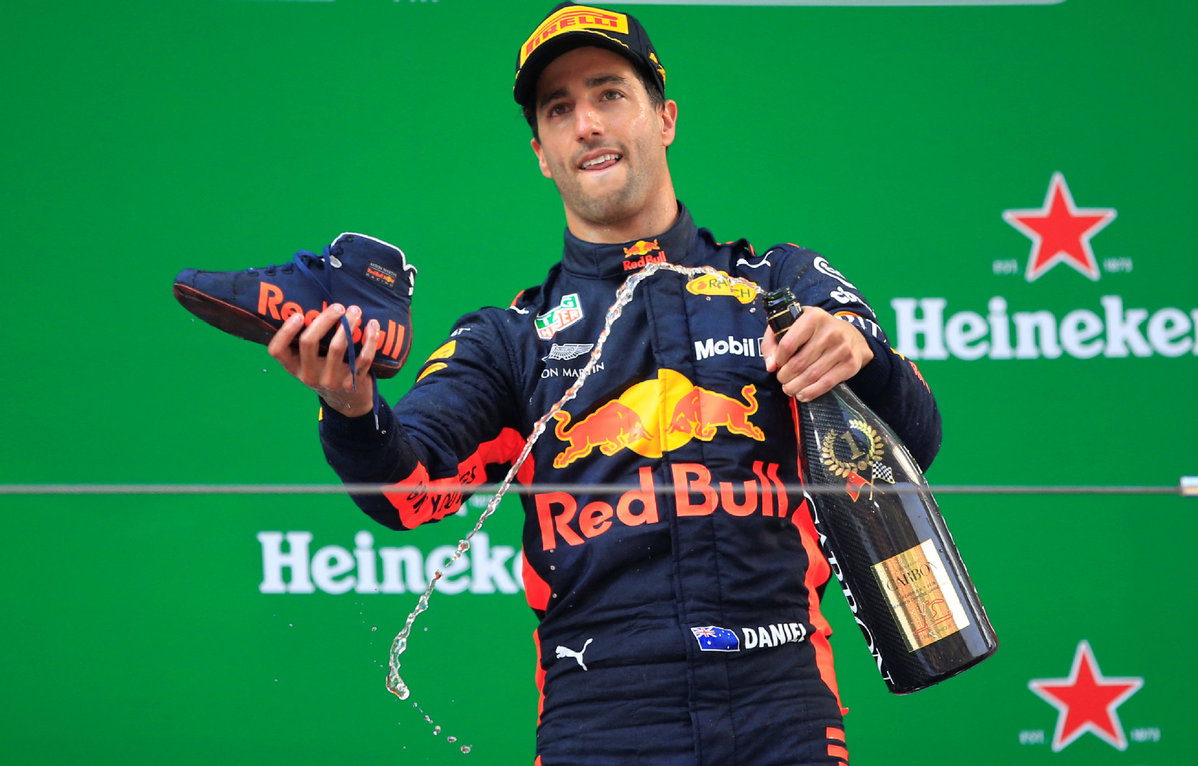 Bottas stopped on the following lap and emerged into clear air just ahead of Verstappen. This was to prove significant, as when Vettel stopped on lap 21, Bottas had done enough to edge ahead of the German, his team congratulating him on a job well done and imploring him to now stay ahead of the Ferrari.
Bottas and Vettelsoon closed on Raikkonen, who had not yet pitted and now led the race, with Ferrari seemingly hoping the Finn would help back Bottas into Vettel. The Mercedes soon passed Raikkonen, but Vettel followed closely behind. It seemed the German would be within DRS range and able to challenge Bottas, but the Mercedes driver seemed to have enough to hold Vettelat at bay, despite appearing to suffer from a blistered right-rear tire.
Further down the field, there was an unfortunate moment for Toro Rosso, as Pierre Gasly and Brendon Hartley tangled at the hairpin at the back of the circuit, damaging the Frenchman's front wing and sending the New Zealander into a spin. This incident had a significant impact on the rest of the race, as the shards of carbon fibre that were left strewn across the track caused the safety car to be deployed on lap 32.
Thinking quickly, Red Bull immediately called both their drivers in for new tires. Significantly, Verstappenand Ricciardo were able to rejoin in fourth and sixth places with new softer rubber, and with the pack now tightly bunched, the Red Bulls seemed ideally placed to challenge the Mercedes and Ferrari drivers who were now on older and harder tires.