25th Beijing College Student Film Festival begins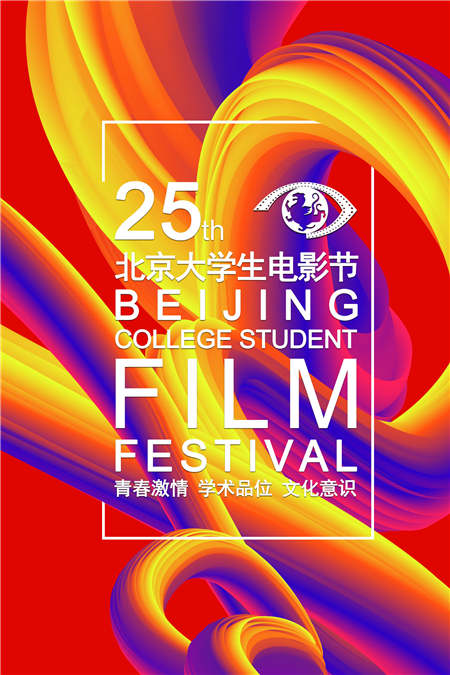 The opening ceremony and press conference of the 25th Beijing College Student Film Festival was held at the CPPCC Auditorium in Beijing on Saturday.
More than 1,000 participants from universities, the media and film industry viewed 34 domestic films, including Operation Red Sea, Youth, Monster Hunt 2 and Legend of the Demon Cat, which are competing for film awards.
Zhou Zuoyu, vice-president of Beijing Normal University, delivered the keynote speech during the opening ceremony.
"After 25 years of development, the film festival has become an important stage to display and popularize excellent domestic films, an effective platform to promote communications and dialogues among film-makers, film researchers and movie-goers, and the cradle of developing and cultivating new talents in the industry," Zhou said.
This year marks the 40th anniversary of China's reform and opening-up policy, and the Chinese film industry has undergone fast growth in the past four decades. Through embracing the idea of "Youth and Passion, Academic Taste and Cultural Awareness", the film festival has become an important portal to promote domestic films across the nation.
Huang Huilin, founder of the Beijing College Student Film Festival and director of the Academy for International Communication of Chinese Culture, reviewed the 25-year history of the film festival, saying that the spirit of inheritance is very important to Chinese filmmakers.
"It is really a relief to see that the Beijing College Student Film Festival has become one of the top film festivals in China. Over the past 25 years, a total of 6,566 domestic films have been short-listed for competition, and 377 films have won awards. Meanwhile, more and more universities have joined the festival, which reflects the ever-growing significance of the film festival," Huang added.
The opening film for 25th Beijing College Student Film Festival was the comedy-drama film The Lost Land, directed by Xu.
The film follows the tragic love story of a young window, Li Yilian, and her lover, Lin Mang. It explores the dark side of human nature, as well as the disadvantages of the ignorance of people living in a feudal society. The film will hit theaters on May 18.
The film festival is organized by Beijing Normal University and the Beijing Municipal Bureau of Radio, Film and Television. Its closing ceremony will be held in Beijing at the Olympic Sports Center Gymnasium on May 6.