Kunqu Opera version of Lonesco classic to be staged in Beijing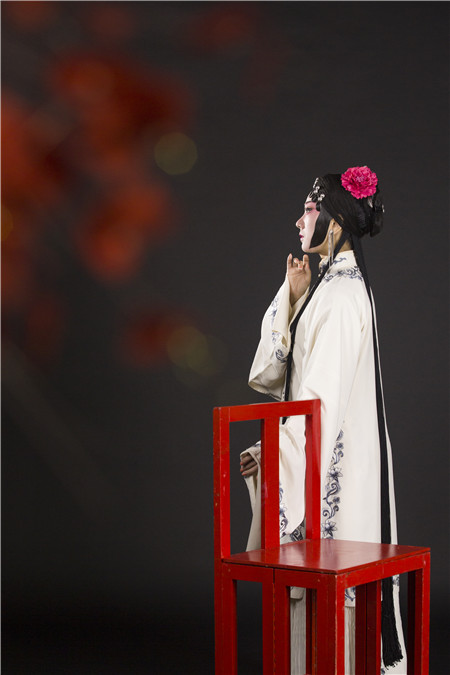 An elderly couple welcoming invisible guests to their isolated house is the main story of a play, titled The Chairs, by Eugene Lonesco (1909-1994), one of the foremost Romanian-French absurdists.
Written in 1952 and premiered the same year, The Chairs, some six decades later, has been adapted into a Kunqu Opera piece with the same title by director Ni Guangjin and scriptwriter Yu Xiating and will be staged at the Tianqiao Performing Arts Center in Beijing on April 27 and 28.
The work was commissioned by Tadashi Suzuki, the acclaimed Japanese theater director, who invited five Asian directors to produced their pieces based on The Chairs.
In September 2016, the five adaptations premiered together at a village in the mountains of the Toyama Prefecture, on Honshu island, in Japan, where Suzuki and his Suzu Company of Toga are based.
"The other four theater companies are contemporary and they did great interpretations," says Ni, adding that the version by a theater company from South Korea was based on the original script, while the version from Taiwan was a comedy.
"Our version attempted to bridge the gap between 600-year-old Kunqu Opera and modern theater."