Malls look for new anchors in storm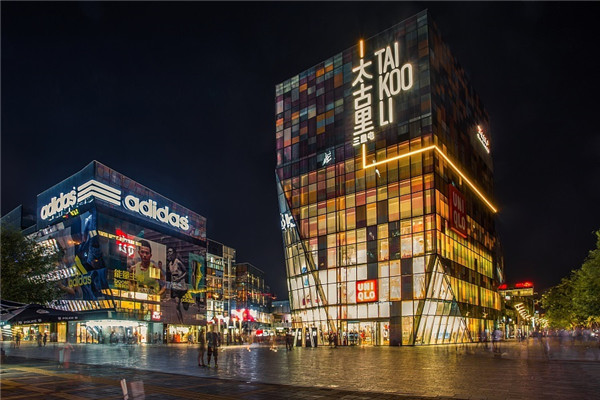 Ubiquitous shopping plazas, some highly successful and others empty shells, are now providing much more than just the chance to shop, William Hennelly reports from New York.

Shopping malls, under siege with the ascent of e-commerce, are being forced to reinvent themselves or fade away.
Even if their best days, the 1970s, are well behind them, some are finding they do not have to accept being bludgeoned by the likes of Amazon in the US and Alibaba in China (which, incidentally, are snapping up their own physical stores or opening them). Rather, many malls are looking at mixed uses for a renaissance.
A coming together of physical and online seems to be unfolding, with virtual reality and artificial intelligence also coming into play. Entertainment and dining are major factors, too.
What the malls can offer that online shopping can't is human interaction. Even if a mall can't give someone the lowest price on a flatscreen TV, it can provide a cozy caféwith free Wi-Fi, a 4-D movie theater, an aquarium and miniature golf.
Many of the legacy malls also sit on prime real estate.
Industry experts say 25 percent of US malls likely will close in the next five years, or about 300 out of the existing 1,100, CNN Money reported.
China has nearly 4,450 shopping centers-four times the US-and an additional 7,000 are estimated to open by 2025. A 2016 report by the Chinese Academy of Social Sciences predicted that one-third of China's malls will be history by 2020, unless they transform.
While certainly some malls in the US are on life support, the 10 most valuable US malls owned by real estate investment trusts (REITs) are generating between $960 and $1,450 in sales per square foot and are quite valuable, research firm Boenning & Scattergood told CNBC.
Four of the top 10 are in the Northeast. Two are in New York state, one is in New Jersey and another is in Pennsylvania. The Ala Moana Center in Honolulu tops the list. The open-air mall hauls in $1,450 per square foot and is worth $5.7 billion.