Pension accounts to see big changes
Share - WeChat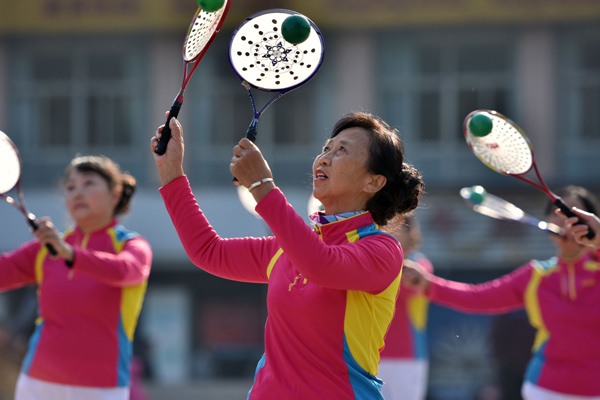 China will cut taxes on commercial endowment insurance expenses for individuals in Shanghai, Fujian province and the Suzhou Industrial Park through pre-tax deduction starting May 1.
Past that date, yields from individual commercial pension accounts will also be free of tax charges, but an individual has to pay his or her income tax when getting a business pension in the future.
The one-year pilot plan on individual tax-deferred commercial endowment insurance was announced on April 2 by five government bodies, including the Ministry of Finance, State Administration of taxation and China Securities Regulatory Commission, in an effort to build a multi-level aging insurance system.
According to the announcement, the tax base for individuals living on salaries will take out 1,000 yuan ($159.03) if six percent of their remuneration is more than 1,000 yuan per month; for individuals running a business, the highest deduction will be 12,000 yuan if six percent of their taxable income exceeds 12,000 yuan each year.
When individuals could benefit from their commercial pension, 25 percent of the pension is exempted from levy and the remaining 75 percent is paid at a proportional tax rate of 10 percent.
Pension reforms often involve three pillars of the system: the first, a traditional public pension supported by government; the second is a corporate annuity and occupational pension and the third is an individual tax-deferred pension.
"As China's aging problem looms, it is essential to build up the third pillar for elderly support. Commercial insurance will be an important part in the country's aging security system, and has huge potential," Liu Zhe, deputy director of the WANB Institute, told Securities Daily.
Also in the announcement was an assertion the individual commercial pension account is expected to be applied to more financial products, such as public offering of funds, and a relevant supervision system will be established.
The newspaper cited Hu Lifeng, a researcher at China Galaxy Securities Co, as saying the announcement signifies the official launch of the "third pillar" for individual pension.
Hu predicted when the pension plan rolls out after the pilot, tax deduction quotas for public offering of funds will be greatly increased, so as to lead more funds into the capital market. Thus, the real economy will be better improved Hu said.