Feng growing more comfortable with her view from the summit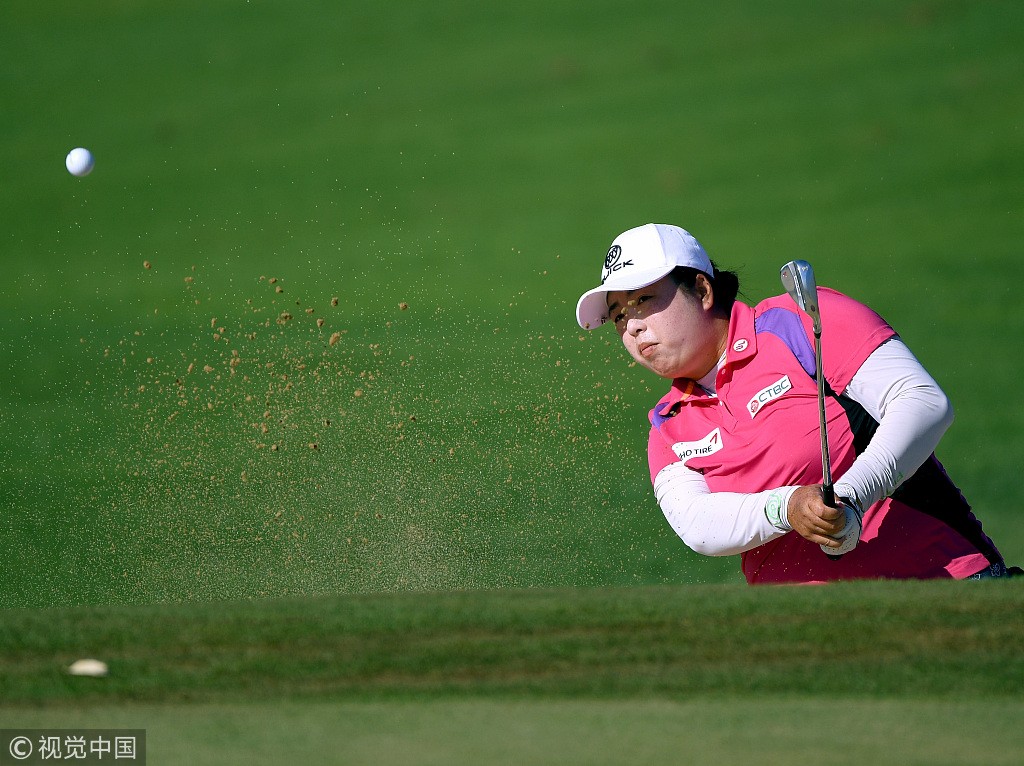 Feng Shanshan returned to the Lotte Championship in style on Wednesday by shooting a 5-under 67 to top the leaderboard after the first round, but the Chinese golfer said she is still coming to terms with the fact she is world No 1.
Feng skipped the Lotte event last year for the first time since it was added to the LPGA Tour in 2012 amid a diplomatic squabble between China and South Korea, the home country of the tournament's sponsor.
Feng, who has been the world's top-ranked women's golfer for the past 22 weeks, said she never could have imagined becoming No 1 when she started playing the game as a 10-year-old in China, where she had little access to quality training facilities and could only get on a course once per week.
"I talked to my friends who we used to play golf together and grew up together. I was like, 'Did you ever think I could be No 1?' They were like, 'No'. Not me either. I mean, nobody thought it would happen," she said after Wednesday's opening round.
After spending years in the top 10, she made a decision last year to go for it, the Rio Olympics bronze medalist added.
"I was like, you know what? I'm 27 already. If I want to get to No 1 this is the time. So that was my goal, and I did it."
While Chinese golf still lags behind Asian neighbors South Korea and Japan, Feng said it is growing quickly back home.
The 28-year-old has been a key part of that growth, boosting the status of the sport by become China's first major champion at the 2012 Women's PGA Championship and opening her own golf academy.
Being No 1 also helps.
"The No 1 position is really inspiring a lot of people back home," she said, adding that the number of junior golfers registered with the China Golf Association has increased 10-fold in the past two years.
"There were only a little more than 3,000 in 2015; by 2016 the number was like 15,000. Then last year it was over 30,000. So the growth has been really, really good."
Despite her global profile, Feng said she is rarely recognized back home.
"Not very often," she said. "Golf is getting more and more popular, but still... people don't get to watch us on TV that much."
Reuters