Xi reviews display of China's naval prowess
Share - WeChat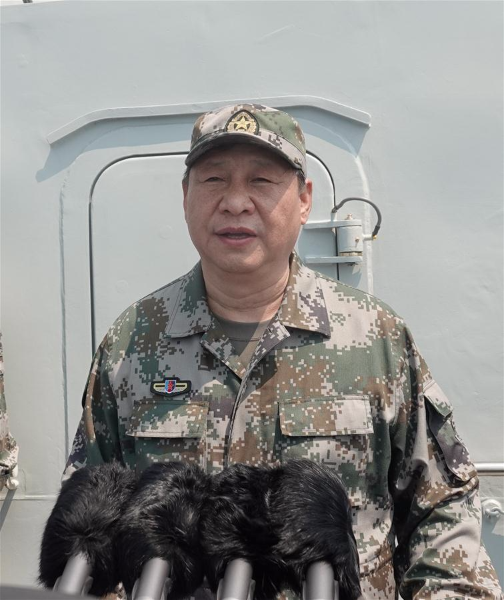 In a speech after the parade, the president demanded that the Navy race against time and make all-out efforts to become a world-class force because of the task's pressing nature for the country.
He stressed that a mighty navy is an important pillar of the great rejuvenation of the Chinese nation, and he said the Party and the Chinese people are proud of the PLA Navy.
Xi asked members of the Navy to uphold the Party's leadership, deepen military reform, enhance innovation in science and technology, develop new types of fighting forces, build modern naval warfare systems and improve the capability to undertake diversified military operations.
He also ordered that the Navy continue to focus on combat training and remain on high alert to safeguard national interests and make more contributions to the peace and stability of the region and the world.