Micronesia: Scenic island-hopping and a lesson in letting go
Share - WeChat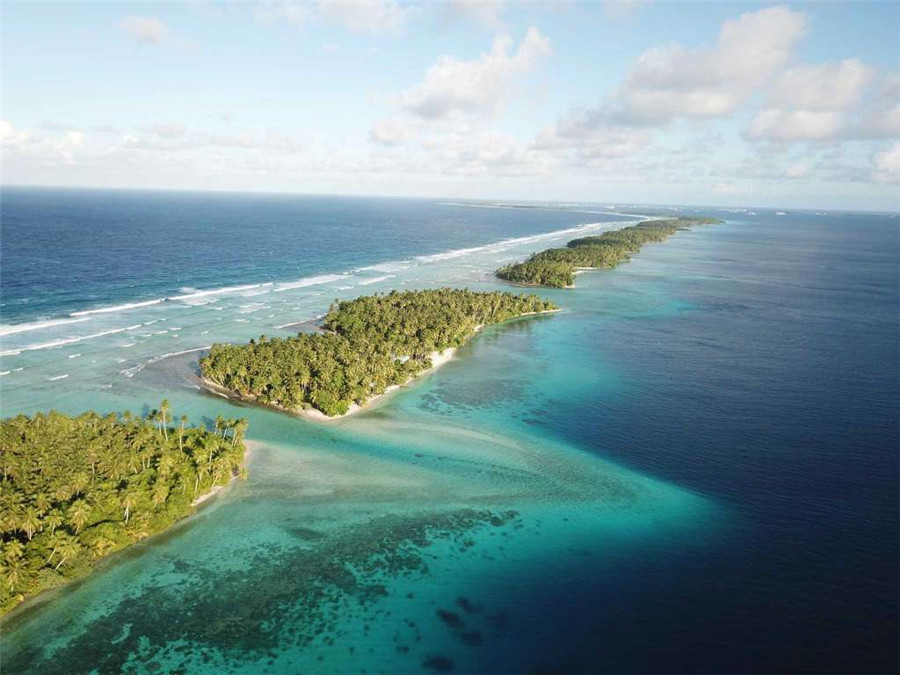 I'm panicked and soaked as smiling locals fish me out of the bay on the island of Pohnpei in Micronesia. "Trip of a lifetime", I sarcastically thought as we made our way back to land with an upside-down kayak, our cameras and cellphone ruined.
How did I end up drenched, emotionally drained and out a few thousand dollars in electronics in this remote island nation, one might ask? More importantly, here's why it was totally worth it.
Majuro
My husband and I traveled to Micronesia on United's Island Hopper route from Honolulu to Guam. First stop, four and a half hours from Hawaii: Majuro, a coral atoll in the Republic of the Marshall Islands.
We shopped for groceries for a stay on a nearby private island but ended up mostly with items like pasta and cereal; fresh produce was scarce and overpriced. After a 30-minute boat ride to Eneko Island, we spent a few days completely alone, kayaking and chasing colorful fish through turquoise water. Evenings offered breathtaking sunsets, stargazing and cooking our carbohydrate-rich meals.
Highlights of Majuro included the tiny Alele Museum featuring Marshallese folk art, history and stick charts used for nautical navigation.
Handicraft stores downtown sell intricately traditional woven baskets and bags. Hotel Robert Reimers offers decent restaurant and accommodation starting from $45.
For a pampered vacation, the private Bikendrik Island offers two charming bungalows stocked with cognac and Grand Marnier, three-course meals and occasional visits from the lagoon pet, Oscar the octopus. Rates start at $570.