Adrenaline junkies: Chinese becoming more adventurous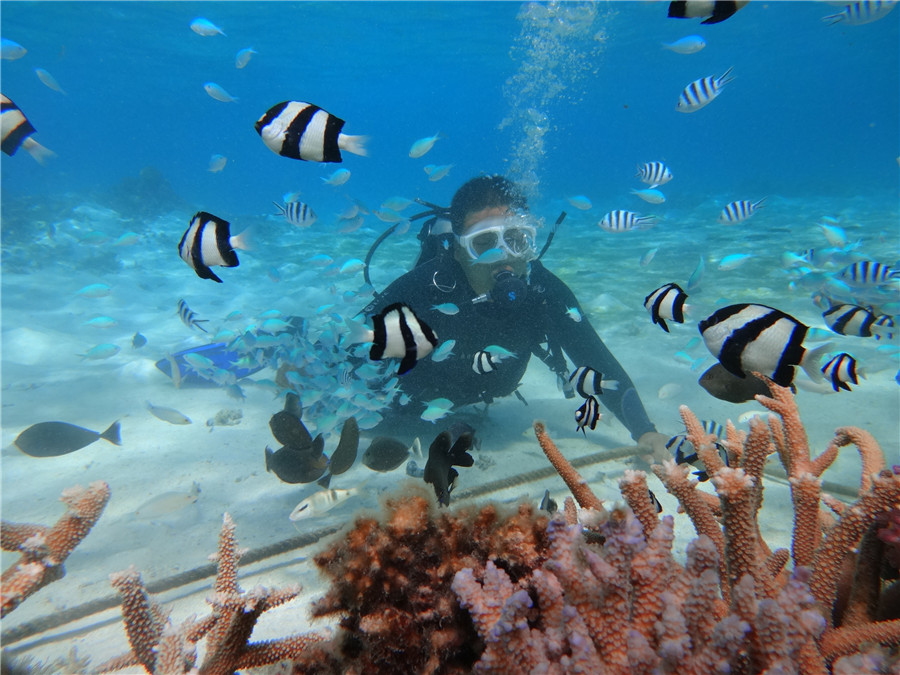 Outdoor activities, especially those that get the heart pumping, are drawing increasing attention in the country's tourism sector
While many love traveling abroad to go shopping or to experience exotic cultures, history and food, a growing number of Chinese tourists are looking for an adrenaline rush via extreme sports, whether soaring through the sky in Vietnam or exploring the ocean in Thailand, or any of a host of opportunities becoming evermore available.
Sport-oriented tourism has become the next big thing. The Ministry of Culture and Tourism predicted that Chinese people will make 1 billion trips for sport between 2017 and 2020, 15 percent of total travel in the period, creating a trillion-yuan ($159.5 billion) market. The country is also seeing more tourists heading aboard to experience or receive professional training for extreme sports.
"With people's incomes rising, they are looking for more diversified travel experiences abroad," said Peng Liang, director of public relations at Ctrip, the country's biggest online travel agency. "Generally, extreme sports institutions and infrastructure are more professional overseas, with more options and sometimes lower prices."
Take for example Open Water Diver, an entry-level diver certification. In China, only in Hainan province or some indoor institutions in Shanghai and Beijing can one receive training for scuba diving, costing up to 10,000 yuan. But one can obtain the certificate in Southeast Asia, in better waters and with more professional training, for less than half the price, Peng said.
"I started diving in 2012 and it cost me $700 to get an Open Water certificate. I have been diving in Tanzania, Thailand, Australia and the Seychelles," said Lin Yating, a 25-year-old student in Australia.
Peng said more tourists, like Lin, are no longer satisfied with one-off experiences such as diving or sky-diving. They crave repeated experiences and professional training.
The most popular packages Ctrip sells that include activities for certified divers are in the Philippines and the Caribbean, costing 17,980 yuan and 32,900 yuan, respectively.