Cold snap to linger for holiday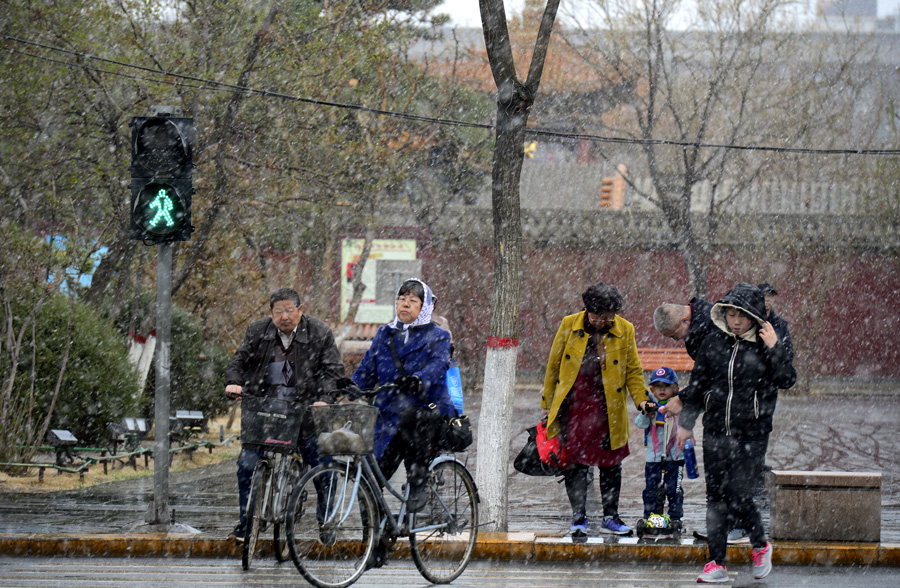 The country will see a sharp cooling trend during the Tomb Sweeping Day holiday, with rain and even snow in many areas, according to the China Meteorological Administration.
"Before Friday, a strong cold front will bring down the temperature greatly in most parts of the country. After Saturday, the temperature will climb rapidly," Li Mingmei, an official with the administration, said at a news conference on Tuesday.
From Wednesday to Friday, most parts of the country will see temperatures drop by 6 to 10 C, and some regions will see even bigger declines, she said.
Tomb Sweeping Day, the Chinese holiday for commemorating the dead, falls on Thursday. The public will enjoy a three-day holiday ending on Saturday.
In northern China, there will be snow or sleet in many places. Some areas will see heavy snow. Meanwhile, many places in the southern part of the country will be engulfed by rain. Some will be hit by thunderstorms and high winds, Li said, adding that most of the precipitation will come on Wednesday and Thursday.
Many areas in northwestern China will likely be troubled by dust and sandstorms, including the Xinjiang Uygur and Ningxia Hui autonomous regions, she said.
Special attention needs to be paid to fire control in some regions, including central parts of Hebei and Shanxi provinces and southern Sichuan province, she said.
Li said people should anticipate the weather and dress warmly.
"Temperatures are changeable in April and there are big differences between day and night," Li said.
houliqiang@chinadaily.com.cn