China's transformation keeps growth on even keel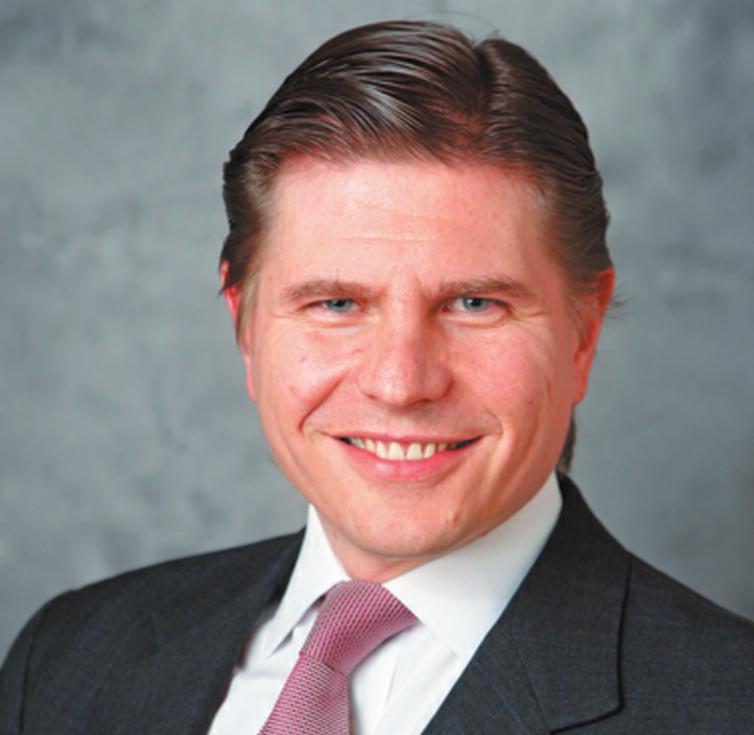 Editor's Note: This year marks the 40th anniversary of China's reform and opening-up. China Daily interviewed top executives of well-known multinational companies for their views on the country's socioeconomic development.
J.P. Morgan Asia-Pacific CEO expects major opportunities from nation's rapid advances in technology, trade and international collaboration
Please use three words to describe China's changes in the past 40 years.
Massive, unwavering and unprecedented.
What's the biggest challenge China faces today and how can the country overcome it?
The biggest challenge facing China is ensuring the balance between financial risks within the system and maintaining healthy economic growth. The government has taken prudent measures to address some of the issues facing the economy, such as strengthening the regulatory environment, managing local corporate and local government debt levels and requiring banks to move off-balance sheet items back onto the balance sheet. All of these actions will definitely help as the economy continues to transition to one that's driven by consumption and demand.
What are the biggest achievements China has made since the introduction of the reform and opening-up policy 40 years ago?
The pace of China's change has been unbelievable and its economic statistics are very impressive. In the last six years alone, China's economy has grown the equivalent of (the entire economy of) Japan and last year it continued to add the size of Switzerland's economy. The country now has the second largest equity market and the third largest debt market in the world; 115 of its companies are now on the Fortune 500 list, with many more set to follow in the coming years. Over 40 percent of 2016's newly created billionaires globally came from China. And on Singles Day in November 2017, over $25 billion was transacted through Alibaba alone, which was double the volume of online sales for the US during Black Friday and Cyber Monday combined in the same year.
How has your company benefited from the country's reform and opening-up policy?
A very recent example is that we have just been designated as the first non-Chinese bank to clear RMB in the United States. As the RMB becomes a more international currency, this is becoming increasingly important to our clients. However, we have a very long-term horizon. J.P. Morgan has been in China for almost a century and has been very focused on supporting our Chinese clients with their overseas ambitions as well as our international clients coming in and operating in China. We have expanded our presence and enhanced our product offering as the market has developed and evolved, meaning we are able to provide our clients in China with a comprehensive set of services and solutions across corporate and investment banking, commercial banking, treasury services, markets, investor services and asset management. In 1994, J.P. Morgan had three representative offices in China. In 2007, we were locally incorporated in China and we now have a branch network encompassing Beijing, Shanghai, Tianjin, Guangzhou, Chengdu, Harbin, Suzhou and Shenzhen. Over the same period, we have added many new product offerings in China for our clients including: government bond underwriting; cross-border sweeping; Money Market Fund Auto transfer; Virtual Branch; and corporate bond underwriting and bond settlement in China's interbank bond market. Also, as Chinese companies expand overseas and become global leaders, we have been one of the leading banks providing them with M&A advisory, financing, treasury services, hedging and other financial services.
Has competition intensified between your company and Chinese companies?
We complement very well with strong local financial institutions. Actually, J.P. Morgan has long been known as the bank for other banks. Banks are very significant counterparties to J.P. Morgan. As local financial institutions grow and become more sophisticated, J.P. Morgan, the industry and our clients will all benefit from it. An open and competitive market is good for both China and the rest of the world.
Many Chinese banks and financial institutions are either our clients or our partners and we support them to achieve their domestic and global ambitions. It's in our best interest to see Chinese companies and financial institutions succeed at home and abroad.
How do you view China's role in the world today?
China has been key in driving world growth since 2008 and many multinational companies view the country as critical to their strategic growth plans. Its position on the world stage is only set to increase as it transitions from being an export-driven to a consumption-driven economy. China is also pushing forward with initiatives such as the Belt and Road and becoming increasingly confident at world forums such as APEC, G20 and WEF.
Could China's experiences and practices be used to solve global problems?
As President Xi Jinping said last year, China will proactively push forward with the construction of a global network of partners and will proactively push for political solutions for the tough and challenging international issues.
We believe China's experiences would be very valuable in many areas. For example, as the world's most populous country, China has done an amazing job in poverty reduction. Many developing countries are eager to learn from China's experience. Also, in the unprecedented tide of anti-globalization, China has shown its determination for international collaboration through initiatives such as the Belt and Road and the Asian Infrastructure Investment Bank, bringing inclusiveness and common prosperity to all participants.
What measures are needed if China wants to deepen reforms?
Last year, China announced it will further open up its financial sector to allow 51 percent foreign ownership of financial joint ventures and 100 percent foreign ownership within three years. J.P.Morgan welcomes any decision made by the Chinese government as it continues to liberalize its financial sector further. We are fully committed to China and have a strategic long-term approach to our business in the country and we will continue to evaluate viable options to strengthen our position in this very important market in order to better serve our clients.
I think China has made great strides in two other very important areas: fighting corruption and combating pollution. These two areas are very important for the continued steady development of China and I would encourage the Chinese leadership to continue its relentless effort and focus around these topics.
What is the most unforgettable experience you have had in China?
With J.P.Morgan, I am very privileged to meet and spend time with our clients based in China. The more time I spend with them, the more impressed I am by their talent, intellect and vision. Watching them grow their ideas into sustainable businesses where they become not just domestic champions but global champions is a fantastic experience. Advising them, partnering with them and supporting them on this journey is fantastic and very rewarding.
CV
Name: Nicolás Aguzin
Nationality: Argentina
Age: 49
Career:
Since 2013: Chairman & CEO of J.P. Morgan Asia-Pacific
2005-12: Chairman & CEO of J.P. Morgan Latin America
Education:
Graduated with a degree in economics from the Wharton School of the University of Pennsylvania
Family: Wife (Ines) and three children (one in University and two living with the family in Hong Kong)