Li Na's story coming to big screen
Share - WeChat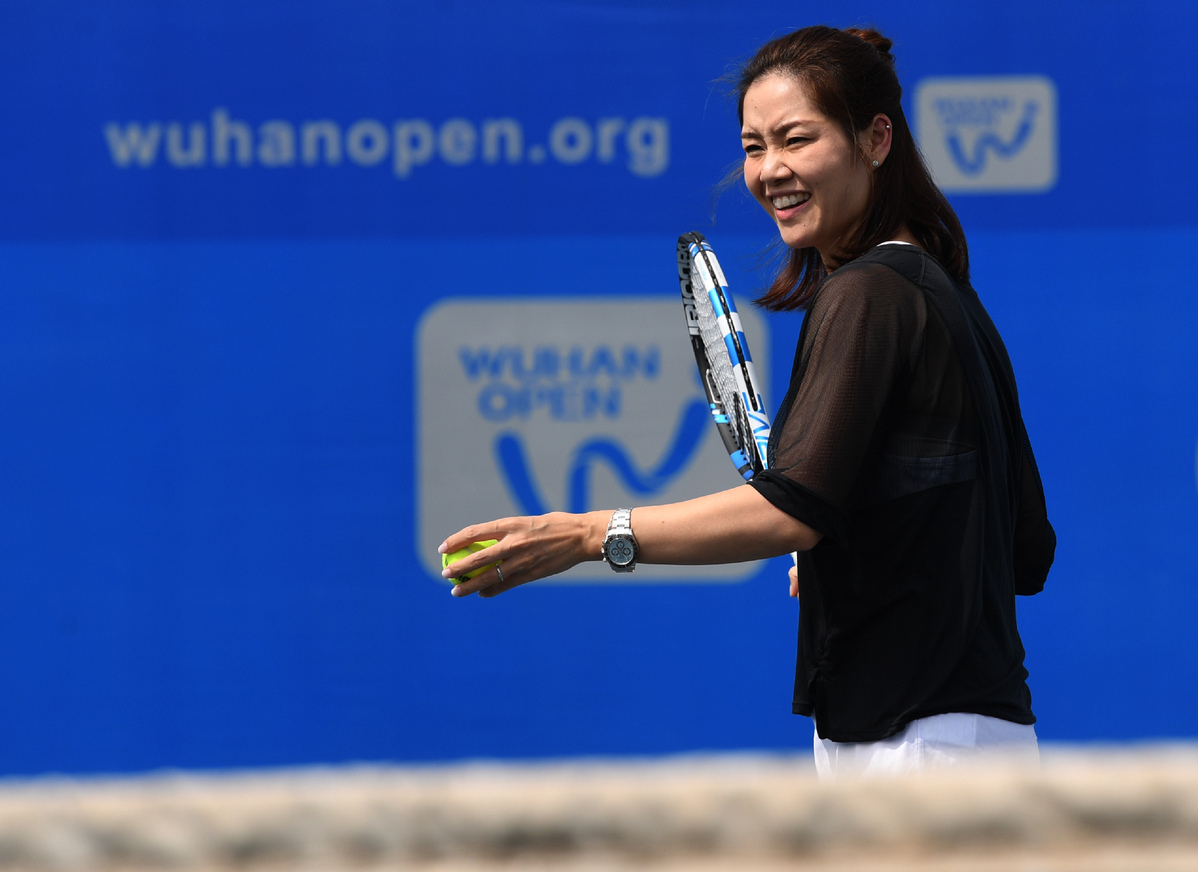 Principal shooting of a feature film based on the career of tennis star Li Na will begin later this year, but China's retired Grand Slam champion won't play herself in the production.
Li, Asia's only Grand Slam singles champion, revealed in May 2015 she was working with award-winning Hong Kong film director Peter Chan to produce the movie, which was initially scheduled for a 2016 release.
Production was postponed due to repeated script revisions and creative differences between Li and Chan, but now it seems they have put the project back on track.
"The filming will start later this year and director Chan has already selected the actress to play me in the movie," said Li.
"I've been learning and exploring a variety of different options since my retirement, but acting is never an option for me," added the 36-year-old, who has starred in a series of TV commercials for her sponsors. "I'm just not the type of person who would develop an interest in that part of the business."
Li didn't identify the actress who will portray her in the movie, but said the woman has practiced tennis for more than a year to make the action as convincing as possible.
The director's high standards for developing the script and Li's insistence on staying true to her real personality slowed down the production, she said.
"Chan is an extreme perfectionist who almost drove the screenwriter crazy," said Li, who became a household name in China after winning the 2011 French Open and 2014 Australian Open. "I just want to let the audience know me as a whole person .... not just for my aggressive style on the court, but also my easygoing character."
Thanks to her impact on sports in China, Li, who has more than 22 million followers on her micro blog account, is still winning in business.
Her long-time agent Max Eisenbud disclosed in a CNN interview last year that Li could still earn $20 million annually from endorsement deals with a host of Chinese companies and international brands, as well as reality television appearances and sales of her autobiography.
"I haven't really been able to fully explore business opportunities in the second half of my life because now my priority is to raise my two children the best way I can," said Li, who gave birth to a daughter in 2015 and a son in 2016.
"I am working on my second book now as life has taken such a big turn for me over the past four years away from the game."