Cat travels with owner around US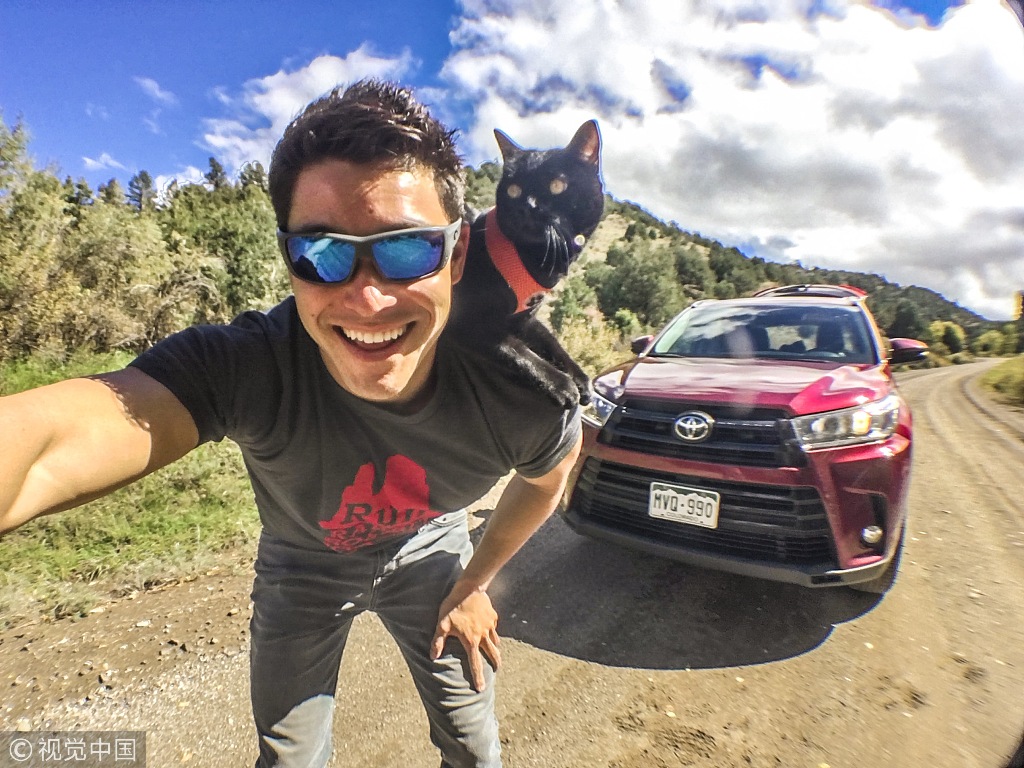 Simon the cat, has been traveling around the United States with his owner JJ Yosh since Yosh adopted Simon two years ago.
Yosh, a film producer as well as adventurer, lives in Boerde, Colorado in the US with Simon. He usually puts Simon in his backpack when they are travelling.