China stocks plunge after US tariff announcement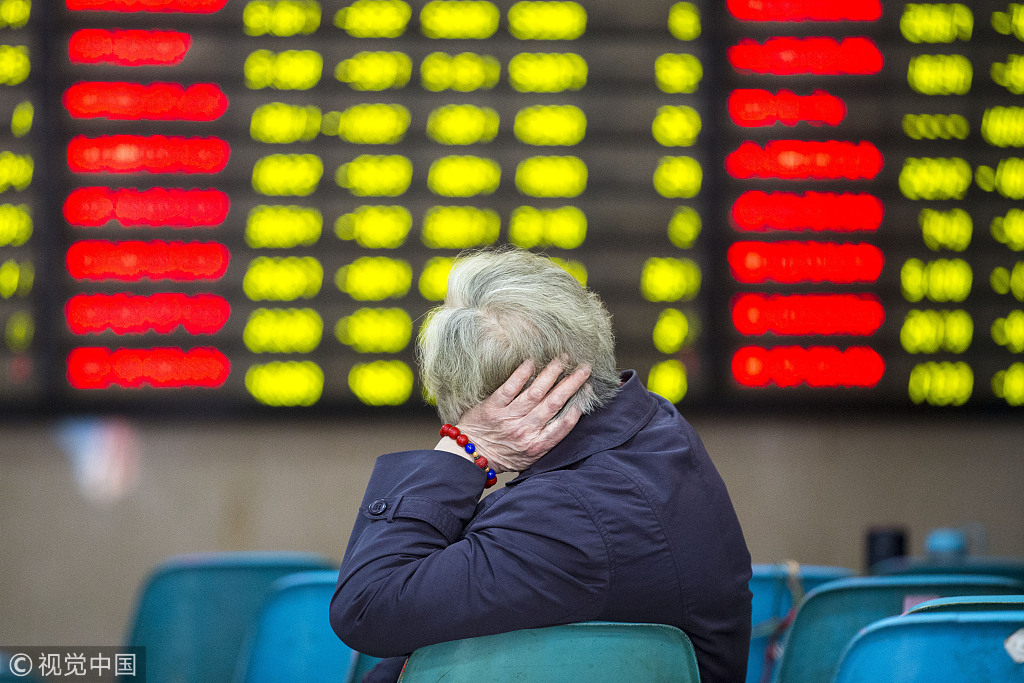 BEIJING - Chinese stocks closed significantly lower on Friday following the US decision to hike tariffs on China's steel and aluminum imports.
The benchmark Shanghai Composite Index went down 3.39 percent to close at 3,152.76 points. The Shenzhen Component Index closed 4.02 percent lower at 10,439.99 points.
The ChiNext Index, which tracks China's NASDAQ-style board of growth enterprises, lost 5.02 percent to close at 1,726.02 points.
Over 3,000 stocks lost on the two bourses. A total of 170 stocks dropped by the daily limit of 10 percent and over 1,000 stocks sank over 7 percent during the afternoon session.
The steel sector led the slump. The sub-index for the steel sector dived 6.2 percent. Anyang Iron & Steel and Xinyu Iron & Steel both plunged by the daily limit of 10 percent.
Combined turnover on the two bourses stood at 635.3 billion yuan ($100.4 billion), up from 423.8 billion yuan the previous working day.
Despite strong warnings from business groups and trade experts, US President Donald Trump on Thursday signed a memorandum that could impose tariffs on up to $60 billion of imports from China and restrictions on Chinese investment in the United States.
The memorandum is based on the so-called Section 301 investigation into alleged Chinese intellectual property and technology transfer practices, launched by the Trump administration in August 2017.
China announced Friday that it is considering higher tariffs for imported US products worth about $3 billion to balance losses caused by the US tariffs on steel and aluminum imports from China.
China has been trying hard to avoid a trade war, but said it is not afraid of one forced upon it.
"We want no trade war with anyone, but if our hands are forced, we will not quail nor recoil from it," said Foreign Ministry spokesperson Hua Chunying.