Hainan Airlines launches Madrid-Shenzhen route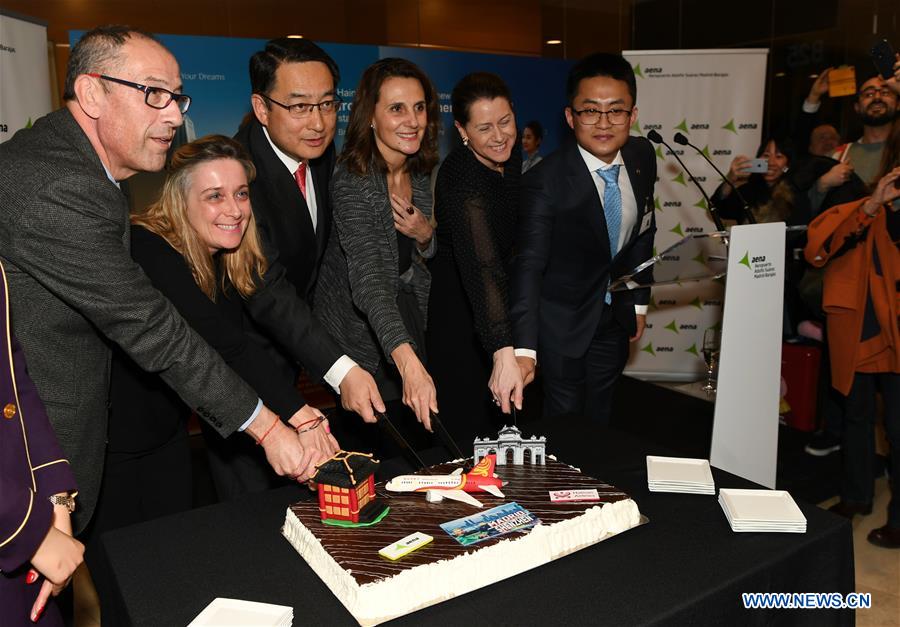 MADRID - Presenting the latest of its new routes for 2018, Hainan Airlines of China on Thursday announced the opening of direct flights between the Spanish capital of Madrid and the southern Chinese city of Shenzhen.
The first of the airline's direct routes between China and Spain offers flights every Monday and Friday between Madrid and Shenzhen in a Boeing 787 Dreamliner, with the first ever flight taking off shortly after midnight, only a couple of hours after the opening ceremony of the route.
Shenzhen is close to Hong Kong and is an attractive tourist destination, and travelers from Spain looking to continue their journeys elsewhere can take flights on to Beijing, Shanghai or Xi'an on Hainan's domestic network in China.
Meanwhile, Hainan Airlines also flies from Shenzhen to Australian cities such as Auckland, Brisbane and Cairns, offering interesting connections for Spaniards looking to travel further afield.