French asset management firm targets China market with CreditEase deal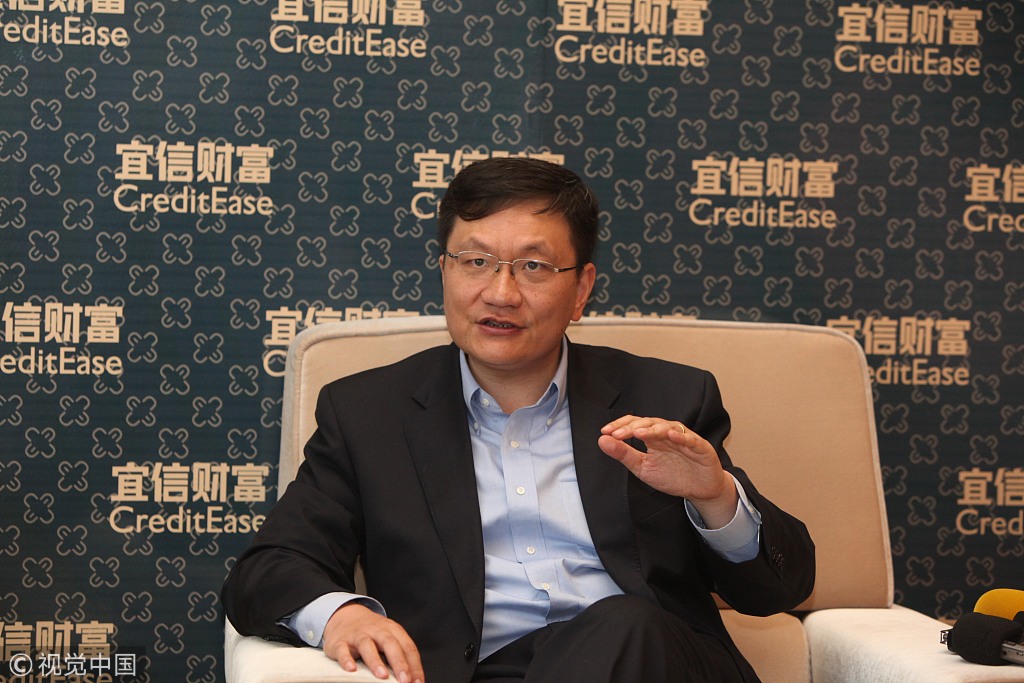 Amundi Asset Management, Europe's largest such firm by assets under management, has joined hands with the wealth management arm of Beijing-based financial technology conglomerate CreditEase, marking the company's first strategic partnership in China in the wealth management sector.
On Wednesday, the Paris-headquartered company signed a strategic agreement with CreditEase Wealth Management, aiming at deepening their cooperation further in global asset allocation, wealth management solutions, risk management and control, relationship development with local regulators and industry institutions.
With Amundi offering integrated solutions on global asset allocation, CreditEase will launch the "Credit-Ease USD Cash Plus Fund", a US dollar cash management solution available for corporate and high-net-worth individuals.
"We will cooperate with Amundi, which used to serve only ultra-high-net-worth clients, to serve Chinese high-net-worth individuals, providing them with more choices for their global wealth allocation," said Tang Ning, founder and chief executive officer of CreditEase.
"Through the cooperation, CreditEase will improve its financial management ability and acquire more institutional clients. In the meantime, we will help Amundi explore the financial market in China," Tang added.
Zhong Xiaofeng, chief executive officer of Amundi in North Asia, noted that the company is confident about the financial market in China.
"The market potential is huge. The thing is to combine the situation in Asia with our global strategy and international standards. Working with CreditEase, we are positive we can overcome all the obstacles to our development in China," he said.
Jean-Maurice Ripert, French ambassador to China said, "the global financial environment had remained challenging and competitive in recent years; the transnational cooperation, which is an example of cooperation between China and France, will benefit both sides and lead to more exchanges and cooperation between the two countries."