Top 9 national treasures from hit TV show
The hit cultural exploration TV program, National Treasure, which uses theatrical play and other art forms to tell the story behind each of the country's top cultural relics from nine major museums nationwide, has come to end.
The show won much acclaim from audiences and stirred the public's interest in exploring treasures from the museums. During the show, three national treasures from each museum were presented in one episode, and the top nine relics were selected in the last episode.
The selected nine national treasures were later displayed in a digital show at the Palace Museum in Beijing in February, marking the museum's first exhibition opening in 2018.
Now, let's review the top nine national treasures from the show.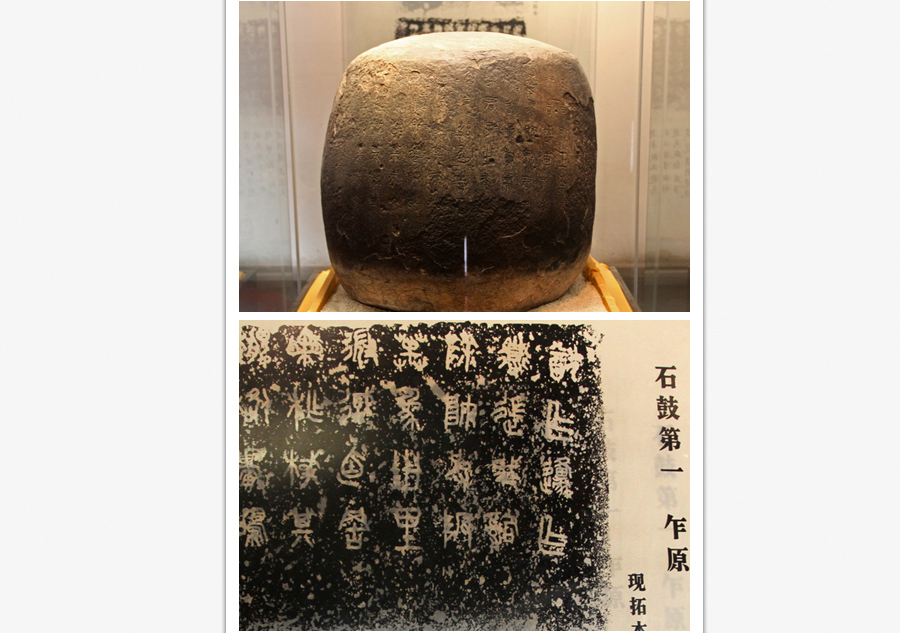 1. Stone drum from the Palace Museum
During the show, Hong Kong actor Tony Leung Ka-fai played Northern Song Dynasty (960-1127) statesman Sima Guang, who preserved a stone drum incised with hundreds of characters in seal script dating back to the Qin state during the Warring States Period (475-221 BC).
First discovered in Tianxing in Northwest China's Shaanxi province in the early Tang Dynasty (618-907), the stone drums were highly extolled by many Tang scholars, like Wei Yingwu and Han Yu. Both composed shi gu ge (Tribute to the Stone Drums) to eulogize the outstanding calligraphy on the stone drums. The inscriptions, known as the earliest set of Chinese characters carved on stone, are simple yet forceful, describing activities such as fishing, hunting and warfare. They also provided inspiration for many calligraphers who specialized in seal script.