Highlights of Premier Li's news conference
By Ren Xiaojin, Li Xiang, Zhang Yunbi, Cheng Yu, Liu Hui, Zhou Jin, Li Lei, Luo Wangshu and Zhang Jie | chinadaily.com.cn | Updated: 2018-03-20 10:58




Share - WeChat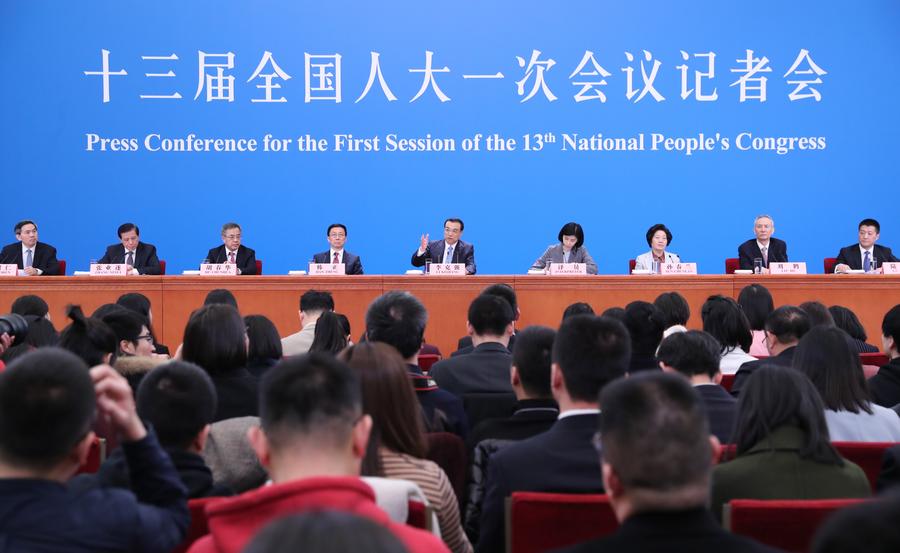 11 million new jobs in 2018
Premier Li Keqiang pledged to generate a minimum of 11 million new jobs this year and stressed the importance of ensuring employment for China's 280 million migrant workers who are working in cities. More
China, US should be rational on trade
It is hoped both sides act rationally instead of being led by emotions, and avoid waging a trade war.
Much talk was heard recently about a possible trade war between China and the United States. More
China confident it can forestall risk
China is capable of preventing systemic financial risks given the country's sound and stable economic growth.
The capital adequacy ratio and provision coverage ratio of the Chinese banking sector are higher than required by international standards. More
Strong China-Russia relationship in everyone's interest
As neighbors, a stable and amicable relationship between China and Russia is in the interest of both countries as well as the world.
China-Russia trade relations have experienced a "saddle-shaped" change in previous years, due to phenomena like the change in the global trade situation and a drop in global commodity prices. More
China opposes attempts for 'Taiwan independence'
China will not tolerate the attempt of any external force to use Taiwan as a card to cause difficulties for cross-Straits relations.
Beijing is ready to have dialogues and consultation with all political parties and groups in Taiwan who adhere to the one-China principle to discuss all issues that concern people on both sides and work for peaceful development of cross-Straits relations to eventually achieve China's peaceful reunification. More