Companions in color: lifelong alliance forges duo's vivid styles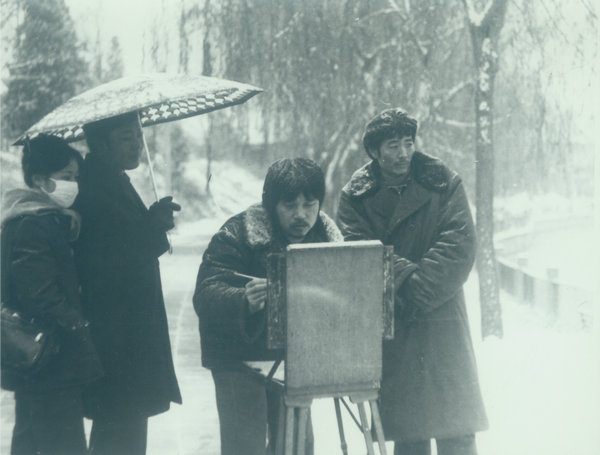 With their paint brushes in hand for some 60 years, Zhao Wenliang, 81, and Yang Yushu, 74, have experienced the dramatic changes in social history and artistic discourse since the 1950s.
And with little formal training, the duo remain largely self-taught, which helped them develop their independent styles quite different from the mainstream taste for realism favored in that era.
While they remained marginalized and poor throughout their lives, the duo persisted with painting. And their artworks and life experiences are soon to be shown again at the Inside-Out Art Museum in Beijing, which opens on March 24.
Zhao, who started painting in 1951 by copying Soviet paintings, began to study oil painting at the Xihua Art Preparatory School in 1957, where he met Yang two years later. The private cram school provided them with a free environment to learn the basic skills of painting.
Not interested in sketching, Zhao turned to still life and devoted his time to developing his own style of color use. After studying sketching for three years, Yang started to learn painting under Zhao from 1962.
Mainstream art at the time followed the Soviet style, which focused on realism and the pursuit of the lifelike, with an emphasis on thick textures and dark tones.
However, since the two teachers at the school where the painters studied were trained in Japan, their concept of color was influenced by Impressionism, which focused on the dynamic expression of color and exterior light.
Zhao and Yang were impressed by the teachers' "six-character" concept which saw them add gray between the blue and the purple as a transition color. This concept can be seen in their paintings and instead of realistic sketching, they intentionally ignore physical details and replace them with rough strokes.