Kempinski Hotel Beijing Lufthansa Center to host Vienna Ball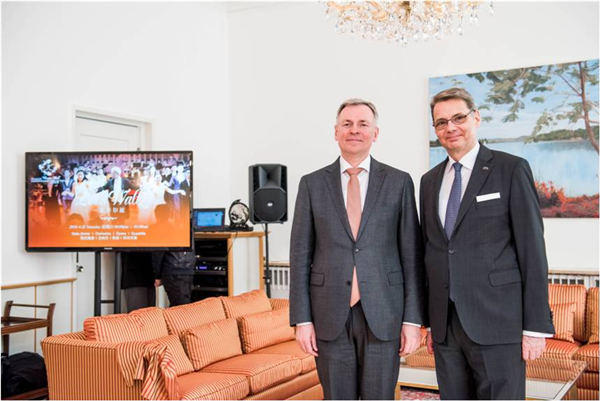 Kempinski Hotel Beijing Lufthansa Center has announced it will hold its annual waltz gala, Kempinski Vienna Ball Beijing, on April 21, to bring a jewel of Austrian culture to China.
The hotel has organized the grand event annually for the last three years. This year, the ball will again uphold Austrian tradition in Beijing and establish a bridge for cultural exchanges between the two countries.
On the night of April 21, the Original Wiener Strauss Capelle, an Austrian orchestra with hundreds of years of history, will stage a live performance. Former principal dancers of the Vienna State Ballet will act as art directors.
Celebrated dance instructor and former state opera solo dancer Heinz Heidenreich will provide his professional guidance for guests and help them to perform the waltz on the night. For those who want to try it out themselves, Heidenreich will teach every step of the amusing dance.
When hosting an exclusive ball, a gourmet feast is a must. The gala dinner will feature local Austrian cuisine that is on the verge of disappearance. During the ball, premium Austrian wines and snacks will be on offer.