Banking supervision to intensify
Share - WeChat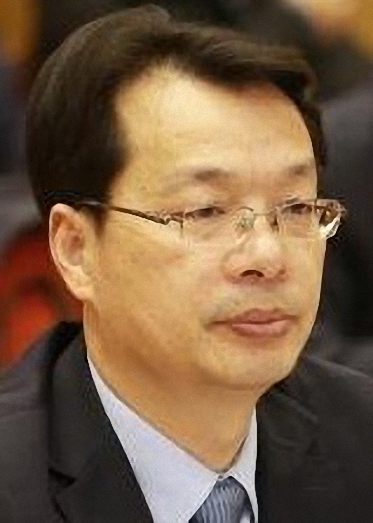 New regulations to tackle credit concealed by multiple layers of products
The government will continue to tighten supervision on the banking sector with regulations that could extend into credit beyond the reach of supervisors, the head of a provincial office of China Banking Regulatory Commission said.
"The plan to implement strong supervision is to reduce financial intermediaries that have driven up enterprises' borrowing costs and may pose risks to the financial sector," Lai Xiufu, head of the Hubei Office of China Banking Regulatory Commission, said during the ongoing annual meeting of the 13th National People's Congress.
"Regulators hope to penetrate the financing chain to quantify the hidden credit that has been concealed by multiple layers of products," he said. "Such efforts would help improve the quality of bank balance sheets and help guide money to better support the non-financial sector."
He referred to the commission's efforts to reduce leverage in the banking sector, including the asset management rules that are expected to come out soon. Rules will specifically target risk created by implicit payments related to innovative financial instruments, such as wealth management products, according to a draft guideline published last year.
Such new financing channels helped enterprises that faced difficulties raise money from capital markets, but part of that money has flowed to some sectors that "should not be supported," according to Lai.
He said the regulator would strive to quantify credit in the future, after banks have lengthened the asset management chain with new financing channels.
Current strong efforts remain appropriate, he said, in response to concerns over whether deleveraging has gone too far and might haunt the overall performance of the banking sector.
"Banks need leverage. The key thing is leverage level cannot be too high and banks should not add inappropriate leverage," he said.
As asset quality improves, banks would have greater capacity to issue more credit to support the non-financial sector, he said. The commission's recent moves to lower bad-loan coverage ratio reflect the idea of encouraging more credit to support the non-financial sector, Lai said.
The commission has issued a guideline lowering the badloan coverage ratio to a minimum 120 percent from the previous 150 percent, and allowing banks to cut the requirement amount of provisions over total loans from 2.5 percent minimum to 1.5 percent, according to Lai.
"With improved balance sheets, we think it is the right time to relax some thresholds and encourage banks to provide better support to the nonfinancial sector," he said.
"On the other hand, there are ample opportunities for local authorities to maneuver to prevent risks," he said, adding that, "banks with high risks will face high thresholds."
Liu Kun contributed to this story.