New agency to guide nation's foreign aid
Share - WeChat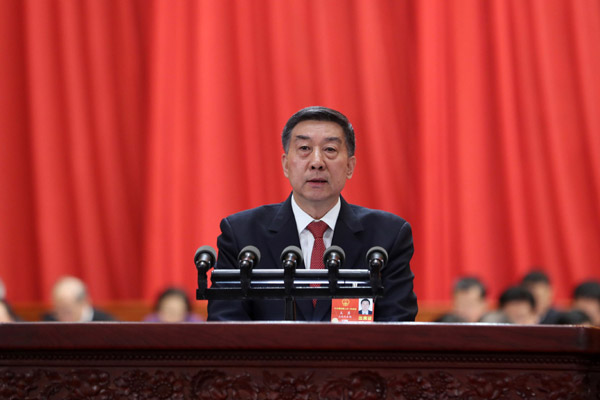 China will set up an international development cooperation agency, according to the plan on reforming institutions of the State Council unveiled on Tuesday.
The agency will take over the foreign assistance duties of the ministries of commerce and foreign affairs, State Councilor Wang Yong said as he delivered the reform plan at a plenary meeting of the 13th National People's Congress.
The agency will be directly under the State Council.
The reform plan, which proposes the formation of eight agencies including the international development cooperation agency, is subject to the newly formed State Council's approval, Xinhua reported.
The agency will be in charge of duties such as drafting strategic guidelines, planning and foreign aid policies, according to the plan.
It will do overall planning and coordinating on major foreign aid issues, offer advice and advance the country's reforms in matters involving foreign aid. It also will draft foreign aid plans, identify major programs and supervise and evaluate implementation of such programs.
The agency is intended to give full play to the role of foreign aid as a key instrument of China's diplomacy as a major country, the reform plan says.
Such a move will enhance strategic planning and overall coordination of foreign aid, boost the unified management of foreign assistance missions and reform and optimize the country's methods of offering foreign aid, it says.
The move will also better serve the country's overall diplomatic structure and the efforts to jointly build the Belt and Road, the plan says.
Once determined, execution of foreign aid missions will still be undertaken by the departments concerned, according to the plan.
Governmental institutions currently working on foreign aid include the Department of Foreign Assistance under the Ministry of Commerce.