China Poly merger to drive overseas expansion
Share - WeChat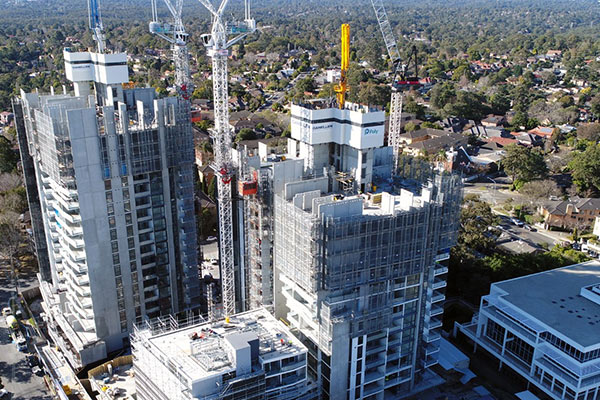 State-owned China Poly Group Corp said its merger with Sinolight Corp and China National Arts and Crafts Group last year has given the company more momentum to expand its business abroad.
The merger enables Poly to further diversify its investment landscape and extend the scope of business abroad as Sinolight and CNACGC, which are no longer directly supervised by the State asset regulator since the merger, have overlapping business interests with Poly, said Xu Niansha, chairman of the Poly Group.
The State-owned Assets Supervision and Administration Commission announced that Sinolight and CNACGC would be merged into China Poly Group Corp and become the latter's wholly owned subsidiaries last August, bringing the number of central SOEs down to 99, from 196 in 2003.
Starting as a trading company, Poly has developed into a conglomerate with businesses ranging from real estate to culture and art, with its Poly auction house ranking as the world's third largest by sales.
Founded in 1992, Poly has extended its business in more than 100 cities worldwide in the fields of international trade, real estate development, cultural and artistic cooperation and civilian explosive production, with its business covering two thirds of the economies participating in the Belt and Road Initiative, helping local economies with infrastructure construction and livelihood projects.
Merging with Sinolight has helped expand Poly's current trade layout worldwide, while CNACGC's participation brings along additional cultural business including arts and crafts products, jewelry and cultural services.
"Cultural businesses may not be the most profitable, but China Poly Group will stay the course as the conglomerate expands overseas," said Xu.
The company has also been actively pushing forward in performance and theater management and the arts, as well as auctions and cinema investment, exporting Chinese cultural products to markets overseas while introducing Western classics to the Chinese market.
"Culture export includes the responsibility of cultural communication between different countries and also bears economic significance, helping enhance the soft power of a country," he said.
As China has risen to become the world's second-largest economy, it has strengthened its presence in the global arts and culture scene in recent years.
Analysts said the merger will enable the State-owned giant to win more orders and gain more business in overseas cultural markets, adding that merging a relatively bigger SOE with diversified and international business interests with those with smaller assets and overlapping business might be the future direction of SOE restructuring and reform.
The "big fish eating smaller fish" kind of merger will help reduce the resistance of SOEs to reform and raise competitiveness, said Li Jin, chief researcher at the China Enterprise Research Institute.
Poly Group, a conglomerate on the Fortune Global 500 list, will continuously see its business complemented by that of the other two companies after the merger, he said.