TCL plans AI center in Eastern Europe
Share - WeChat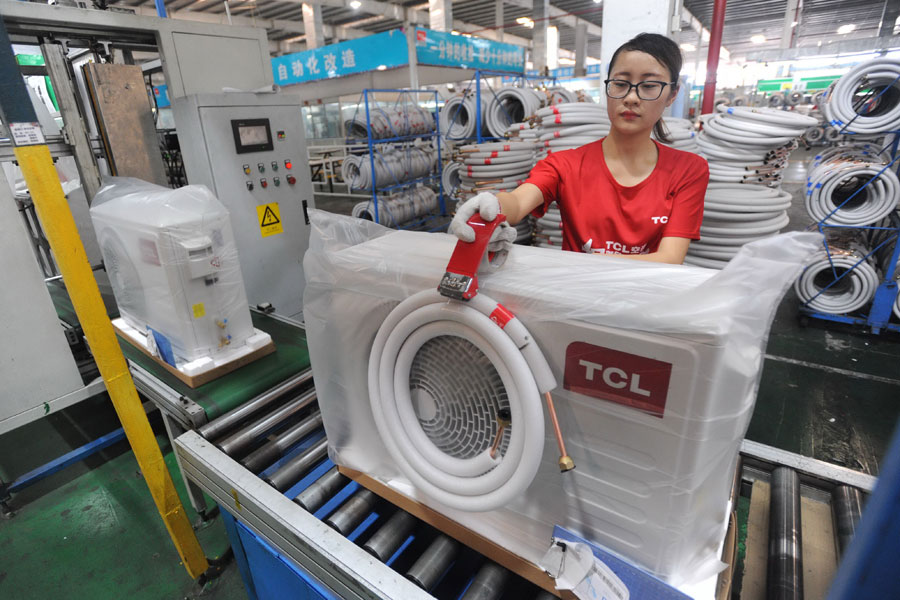 Consumer electronics giant TCL Corp will set up a research and development center in Eastern Europe with a focus on artificial intelligence research, and pour more resources into the next-generation semiconductor display technology such as flexible displays, as part of a broader push to drive high-quality growth.
"We plan to establish an R&D center in Eastern Europe as there are excellent talents engaged in mathematics research, and the foundation of AI lies in mathematics, big data and calculation," said Li Dongsheng, chairman and chief executive officer of TCL on the sidelines of the ongoing annual two sessions.
Li, who is a deputy to the 13th National People's Congress, hoped the center could undertake the basic research of AI and develop many mathematical models, which will play a key role in promoting the long-term development of AI and enhancing the company's technological capacity.
"We will also increase investment in intelligent manufacturing, including the application of industrial internet, big data and cloud computing, to enhance the quality of products and the efficiency of supply chain," Li said.
It may take three to five years to see the achievements, but enterprises must invest for the future as it is necessary for high-quality development, according to Li.
"We will also pay attention to the United States, Japan and other developed markets, and seek some merger and acquisition opportunities in these countries and regions," Li said, adding the firm's growth rate in overseas markets has surpassed its growth in the domestic market.
At present, TCL has more than 7,000 technical research staff, 26 R&D centers and 22 manufacturing bases around the word. It has set up sales offices in over 80 countries and regions, with its business covering more than 160 countries and regions in the world.
The expenditure on R&D each year accounts for over 4 percent of its total sales and its R&D expenses reached 4.27 billion yuan ($675 million) in 2016, according to the company.
Li said they have invested in flexible AMOLED or active matrix/organic light-emitting diode technology display panels, which are used for high-end mobile phones and wearable devices. Li added the investment in the next-generation flexible display technology will continue.
Shenzhen China Star Optoelectronics Technology Co Ltd, a subsidiary of TCL Group, started work on a sixth generation LTPS-AMOLED display panel production line in Wuhan, Hubei province, last year.
Industry data showed TCL shipped 20 million liquid crystal display television sets around the world in 2016, with half of them smart TVs. That makes it the world's third-largest liquid crystal display TV maker.
In 2017, the sales of TCL's liquid crystal display TVs came to 23.8 million, up 15.9 percent compared with same period in 2016, while its sales in the North American market rose 131.5 percent year-on-year.