Govt to boost use of AI in key public sectors, says minister
Share - WeChat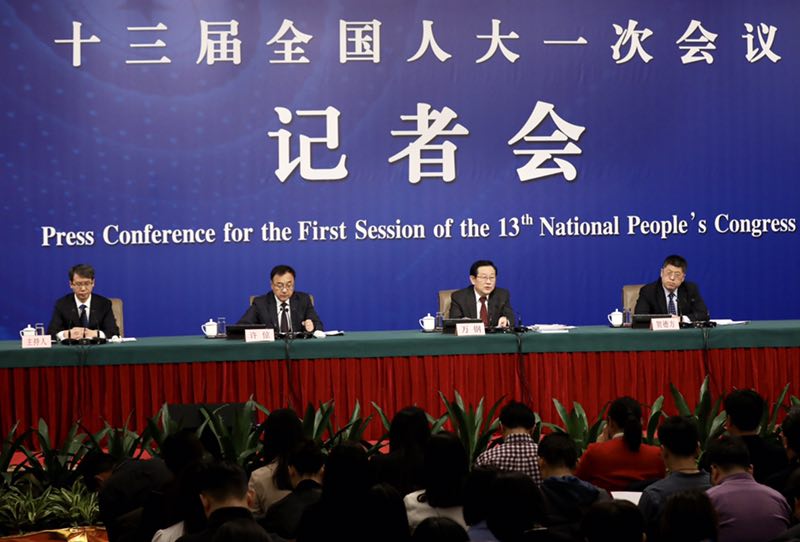 China will strengthen the use of artificial intelligence (AI) to solve security, health, environment and other key public issues, said Wan Gang, science and technology minister, on Saturday.
Since the 1980s, China has attached great significance to AI research and placed it as part of the nation's science agenda, said Wan.
Now, many AI applications are used in many industries and in daily lives, ranging from the bike-sharing technologies to package delivery, he said. AI is also entering hospitals, courtrooms, city planning, public transportation and many other public services, he added.
The key for utilizing AI in various fields is to have solid research in its core technologies and basic research, and make it open source so innovators, entrepreneurs and other people across all facets of society can add or benefit from the technology, he said.
In the future, China will strengthen its AI research and train a new generation of talents to tackle key and frontier AI-related science issues. China will soon publish a guideline on AI research and technologies for solving these key issues, Wan said.
Second, China will accelerate the commercialization and application of AI technologies to "solve the public's concerning issues such as security, health and environment," he said.
At the same time, China will strengthen research in AI-related laws and regulations in response to possible ethic and social challenges caused by AI technologies, such as personal privacy, employment, and national security, he added.
"AI is an international trend," he said. "We need to strengthen international cooperation and support China's AI companies and institutes to work globally with others and play their roles in key fields."