Taking a new role
Share - WeChat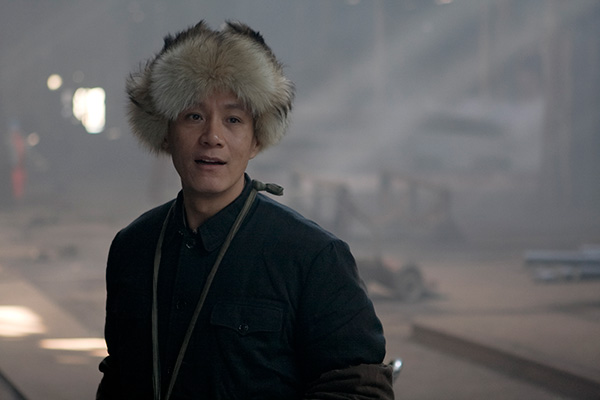 For Feng Yuanzheng, the character of An Jiahe he played in the 2001 series Don't Respond to Strangers used to define him. But he now has bigger responsibilities. Wang Kaihao reports.
At a meeting during the first session of the 13th Chinese People's Political Consultative Conference National Committee in Beijing, one of the members said: "My name is Feng Yuanzheng. I'm an actor from Beijing People's Art Theatre."
Then, one of the other members at the session responded jokingly: "We all know you. You don't have to introduce yourself."
But Feng continued, saying: "Well, then I'd better introduce myself again. Even today, many people still call me An Jiahe."
An Jiahe is a character he played in the 2001 series Don't Respond to Strangers.
The character, one of the best-known villains in the history of Chinese TV, is a surgeon, who beats his wife, and he has almost become a synonym for domestic violence in China.
"It is a role that deeply rooted in people's hearts," says Feng, 56, a member of the 13th CPPCC National Committee. "So, I suppose that qualifies as success."
Even now, his picture is often used when domestic violence cases are reported on TV. And, it is generally accepted that the TV series contributed to the passing of China's Anti-Domestic Violence Law in 2015.
Most Popular