Taking a new role
Share - WeChat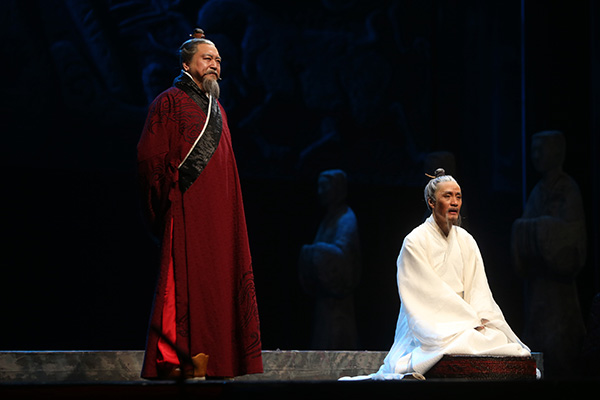 Speaking about domestic violence, he says: "People did not realize how serious domestic violence was," he says. "So, in a way, I became a campaigner against it."
Feng is a veteran actor from the Beijing People's Art Theatre, but TV series and films also comprise a part of his career.
On stage, he is best known by history buffs for his role as Sima Qian, a great Han Dynasty (206 BC-AD 220) historian, in a play of the same title.
Separately, his role in the 2012 romance Returning Home on a Snowy Night also brought him fame.
Feng, who is picky when it comes to choosing scripts, says: "I'm an actor, not a celebrity. So, I need good works, not public topics."
Meanwhile, in spite of his rich experience, Feng says his new role as one of the country's top political advisers needs different skills.
But he has ideas on how the country's cultural sector can progress.
For instance, he has called for modifying guidelines for the use of the China National Arts Fund - which supports high-quality arts programs - in his proposal to the conference.
Explaining his proposal he says: "Currently, the time given to use the funds is too short."
He says that the funding should be better scheduled, and profits earned from the programs should be put back into the fund.
"Also, the fund should be used to preserve endangered art forms like local opera genres," he says.
Most Popular