Online sales skills lifting poor farmers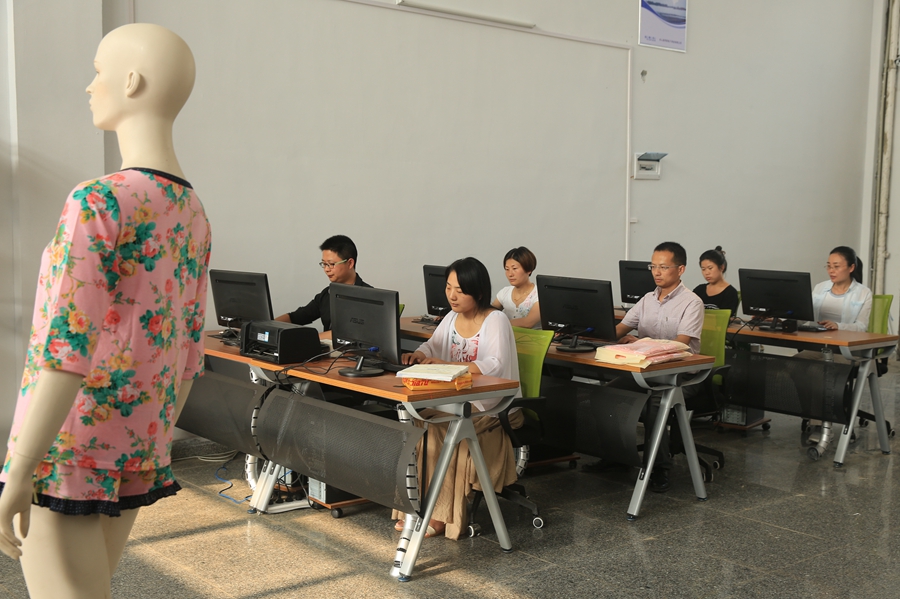 E-commerce is helping add value to homegrown products in an impoverished rural county and improving the lives of thousands of farmers.
Zhou Furong used to grow flowers in Guangshan county, Henan province. Three years ago, the 40-year-old picked up the basics of running online shops at a free training session organized by the local government. She found the knowledge made all the difference.
"As soon as my flowers went online, they were soon sold out," she said.
Later, Zhou began to help farmers sell their homegrown products to online shoppers craving organic foods. Organically raised chickens and their eggs, along with sweet potatoes and even their leaves, have been seeing strong sales, even at much higher prices.
"The price of sweet potatoes used to be 0.8 yuan (13 US cents) a kilogram, but now even their leaves sell for 6 yuan," she said, adding that many believe the leaves of sweet potatoes have cancer-fighting qualities.
Receiving over 100 orders a day with daily sales surpassing 5,000 yuan, Zhou now heads a team of five who help villagers sell their goods.
"They are much more motivated after seeing my success," she said.
Zhou and the impoverished families she helps are just some of the 30,000 engaged in e-commerce in the county, and many of them are beneficiaries of China's efforts to relieve poverty through online sales, a program that began in 2014.
Since then, Guangshan has held more than 98 free training sessions on running online businesses. It set up e-commerce associations to facilitate better understanding of the platform and has offered subsidies to encourage more farmers to join in.
The local government also set up businesses in impoverished villages, such as organic tea plantations and chicken farms, to ensure and diversify the product supply. Now, the county has more than 17,000 hectares of Maojian tea plantations and 20 tea-processing enterprises.
According to the county government, the online sales volume of Guangshan reached 1 billion yuan in 2014, tripled two years later, and has since stabilized at around 3 billion yuan.
On last year's Singles Day - the nation's largest online shopping day - Guangshan brought in 150 million yuan.
Qiu Xueming, a county government official, said e-commerce has added value to farm products and created jobs for farmers, thus contributing greatly to the economy.
"E-commerce has no time limit for conducting business online. Anyone, regardless of age or gender, can access the online market via the internet," he said.
lilei@chinadaily.com.cn