Small is beautiful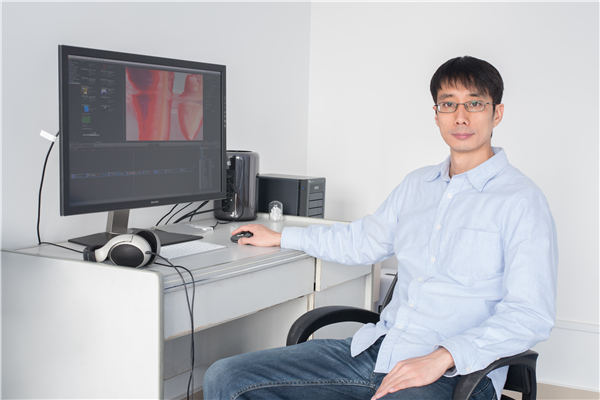 Chemical visualization specialist aims to show beauty at the microscopic level to students.
His creations resemble fast-growing trees, blossoming flowers and the vast, starry night sky.
But these are not just images of nature - they are actually close-up shots of chemical reactions such as precipitation, crystallization, metal displacement and combustion.
And with a background in chemistry, it seemed only natural that Liang Yan offered these new perspectives of beauty at a microscopic level.
Liang compiled the images into videos under a project titled Envisioning Chemistry, which included 15 films with a total length of 25 minutes. His videos were also accompanied by instrumental music to complement the artistry.
His team used professional photography equipment such as high-resolution microscopes and high-speed thermal imaging cameras to capture the chemical reactions.
"We experimented with a large scope of chemical reactions and explored their artistic side. New ideas and inspirations always emerged after we started the experiments. Some ideas did not work while other reactions created beauty beyond our imagination," says Liang, 38.
Envisioning Chemistry tries to capture a purely objective record of chemical reactions, he says.
"We did not add any special effects or change the colors to make it more beautiful, as we hoped to hold true to the chemical reactions," Liang says.
Most chemical experiments occur in glassware such as test tubes and beakers, but the reflection and refraction of glassware makes it difficult to film what is actually going on inside.
To make the glassware "invisible", Liang used a cuvette device made of optical glass as the container, which greatly reduced the distraction posed by the glassware in the filming process.