Cease-fire to allow access for aid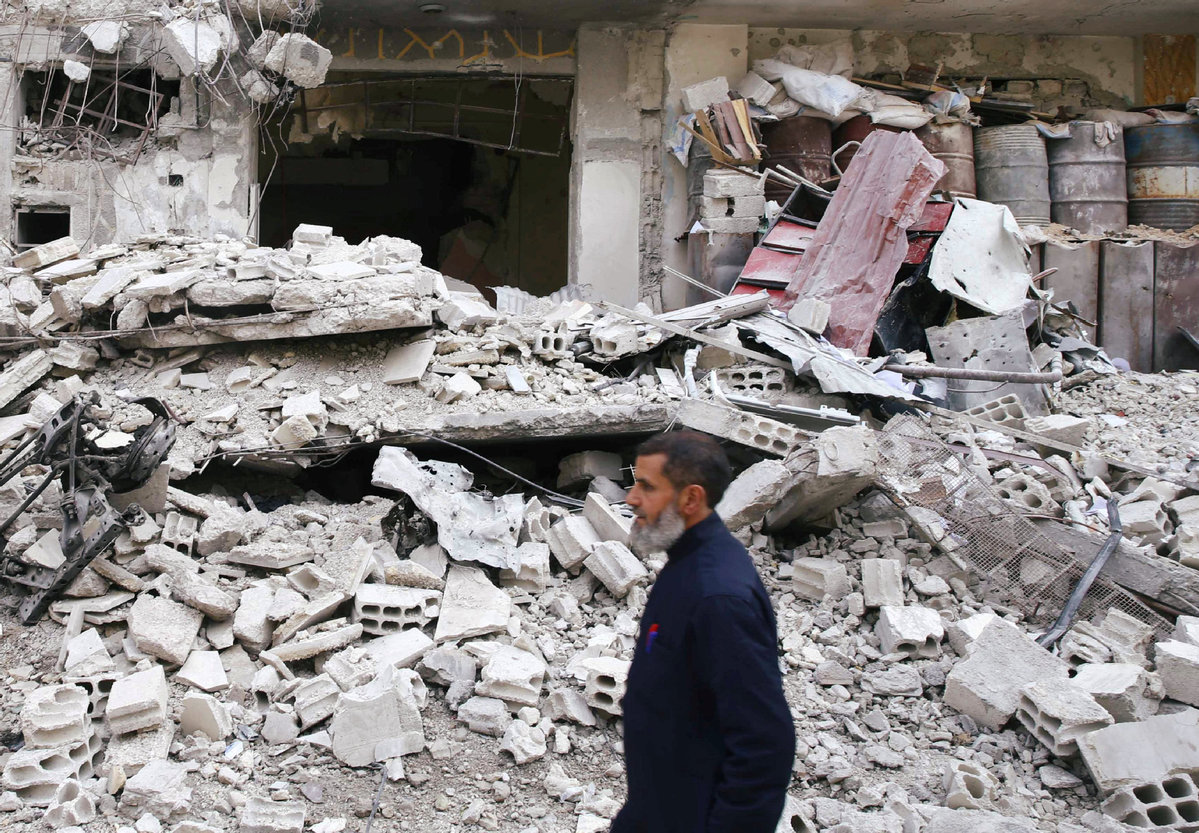 UN chief calls for Syria truce to be 'immediately implemented'
The 30-day cease-fire recently adopted by the United Nations Security Council may not end the fighting in Syria, but will allow access for urgent humanitarian aid to the war-torn country, analysts said.
The Security Council on Saturday unanimously adopted a resolution demanding a ceasefire of at least 30 days across Syria that would allow humanitarian access and urgent medical evacuations.
It came after humanitarian organizations raised alarm about the deteriorating humanitarian situation in Syrian hot spots, mainly the Eastern Ghouta region east of Damascus.
UN Secretary-General Antonio Guterres on Monday urged all parties involved in the Syria conflict to observe the truce resolution, Xinhua News Agency reported.
"It is high time to stop this hell on earth, in particular Eastern Ghouta cannot wait," he said.
AFP reported that Germany and France had urged Russia on Sunday to exert "maximum pressure" on Syria for an "immediate" implementation of the UN resolution.
German Chancellor Angela Merkel and French President Emmanuel Macron stressed in a telephone call with Russian President Vladimir Putin "that it is crucial that the (UN) resolution be implemented quickly and comprehensively," Merkel's office said in a statement.
"They call on Russia in this context to exercise maximum pressure on the Syrian regime to achieve an immediate suspension of air raids and fighting."
In a statement on Sunday, Macron stressed that France would be "extremely vigilant so that the resolution adopted at the UN would not go unheeded and that concrete and rapid progress on the level of needs is made on the ground to alleviate the suffering of civilians" as called for by the UN and humanitarian organizations.
"France is ready to actively support them," Macron said, adding that French Foreign Minister Jean-Yves Le Drian was scheduled to visit Moscow on Tuesday.
Kremlin spokesman Dmitry Peskov said on Monday the situation in Syria's Eastern Ghouta was highly alarming and militants there were using local civilians as hostages.
"The terrorists are not laying down their weapons, they are holding the local population as hostages, this is the main cause of a very tense situation," he said.