Beijing 2022 learns from Pyeongchang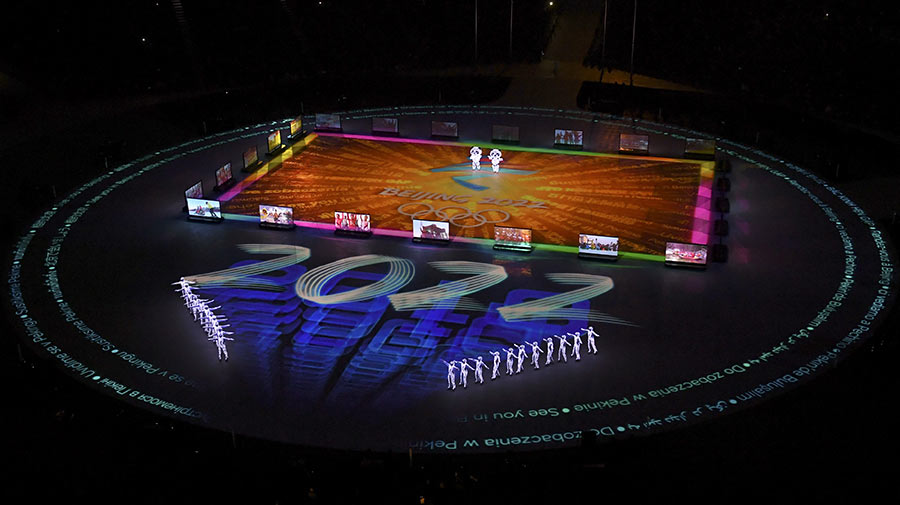 Teams from China worked at 2018 Winter Games to gain firsthand experience
Benefiting from hands-on involvement in its neighbor's best practices running a winter Olympiad, Beijing has taken over the stage as it prepares to present its own version of the Winter Olympics.
The 2018 Pyeongchang Winter Olympics drew to a full stop following 18 days of action with a festive closing ceremony on Sunday. But the expertise in planning and operations sent to Beijing-which will stage the gala event in 2022 with co-host city Zhangjiakou, Hebei province-from the Republic of Korea is just beginning.
As Chinese athletes bring home medals, 188 organizers from Beijing are bringing and sending home piles of notes, documents, video footage and extensive knowhow about Pyeongchang's operation gained through the Olympic Games Knowledge Management system to facilitate their own delivery of the 2022 Games.
The observer program of the knowledge-sharing system enabled 147 staff members from Beijing to tour different venues and closely observe the practices of their South Korean counterparts.
In a staff-sharing practice known as secondment, another program involved the rest of the Beijing organizers working side-by-side with the local hosts in various positions, such as venue management, communication, technology support and event services, for as long as four months and throughout the Pyeongchang Games.
The up-close involvement has enlightened the Beijing staff to the special facets of hosting the Winter Games compared with the summer event held in the capital in 2008, said Chang Yu, director of the media and communication department of the Beijing 2022 Organizing Committee.
"It's really an invaluable learning experience for Beijing, especially on the understanding of differences between hosting Summer and Winter Olympics," Chang said in Pyeongchang on Saturday.
The biggest lessons Beijing 2022 learned from Pyeongchang include the extensive pre-event planning, venue layout, ways to streamline operations and the use of abundant temporary facilities, Chang said.