Brothers with Chinese roots help Hungary win its first Winter Olympics gold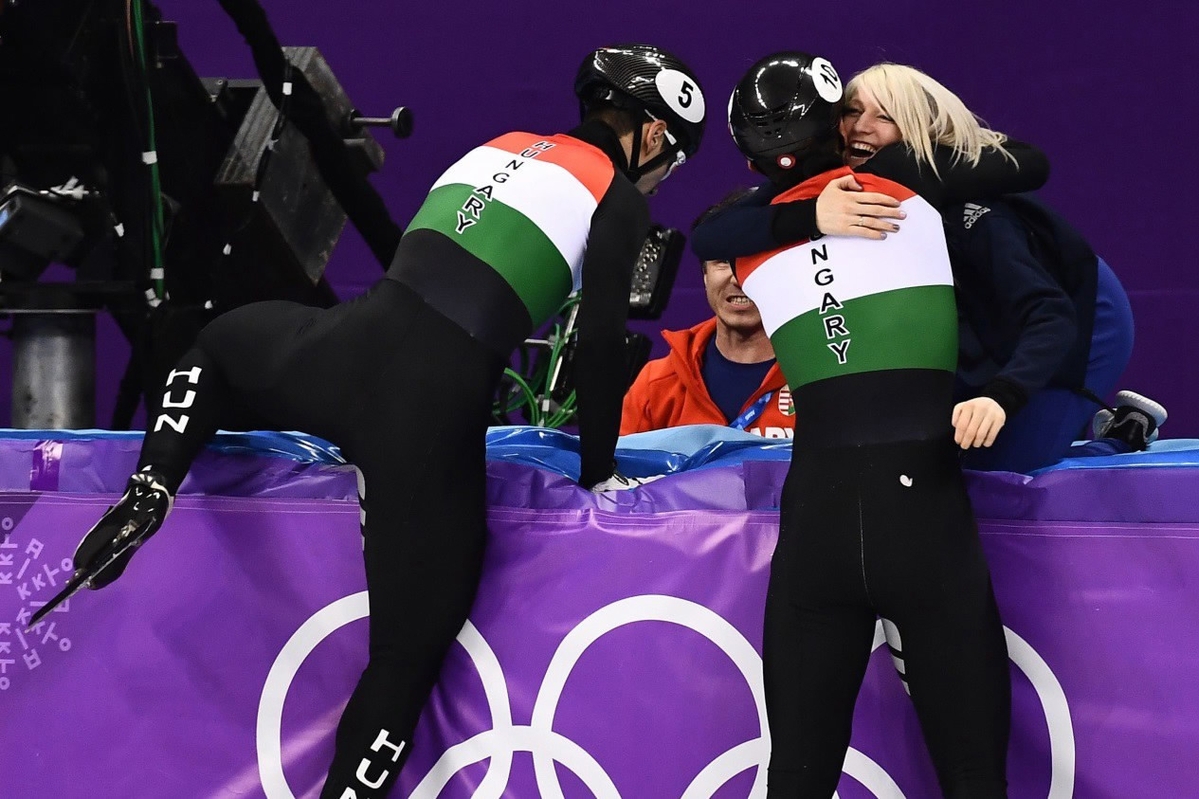 The night Chinese athlete Wu Dajing claimed China's only gold medal at the PyeongChang Olympics, Hungary also claimed its first-ever Winter Games gold in the 5,000-meter relay, setting a record in the progress.
Interestingly, a trio of skaters, who have their roots in China, helped the Eastern Europeans win their first Winter Olympics gold.
Hungarian athlete Shaolin Sandor Liu – skating the last segment of the relay – carried the honors of crossing the line first, less than one-tenth of a second ahead of the Chinese team. The Canadian team rounded out the top three with the bronze medal.
When asked by Chinese reporters to comment on Wu Dajing's record-setting performance, Shaolin Liu showed off his Chinese language skills and answered in Chinese.
"He was so fast in the beginning that I was shocked. I wasn't able to keep up with his pace. He really deserves the gold medal," said Liu in Chinese, with an accent from northeast China.
The video immediately went viral on Chinese social media platforms.
The skater and his brother Shaoang Liu were born to a Chinese father and Hungarian mother. Although their father was born in Tianjin, the siblings have always considered themselves to be from Changchun, the capital of Jilin Province in northeast China, where they started their short track training under coach Zhang Jin in 2006.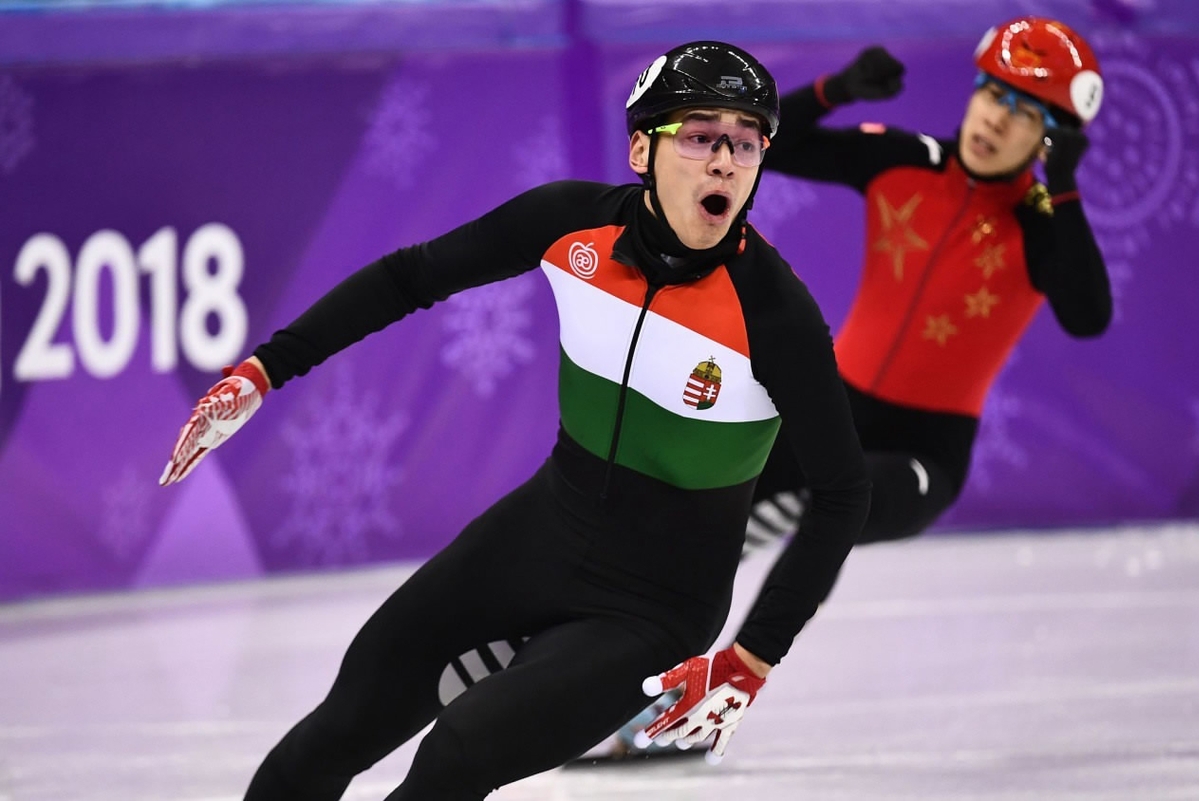 Coach Zhang Jin recounted how she first met the pair.
"In a competition held in Budapest several years ago, they were advised to go to China for training in order to be more professional. A year later, when they went back home, they were top-notch in their country and now they are on top of the world," said Zhang.
The decision has undoubtedly helped them write Olympics history for Hungary.