China's ice hockey teams may be qualified for Beijing Olympics as hosts: IIHF
Share - WeChat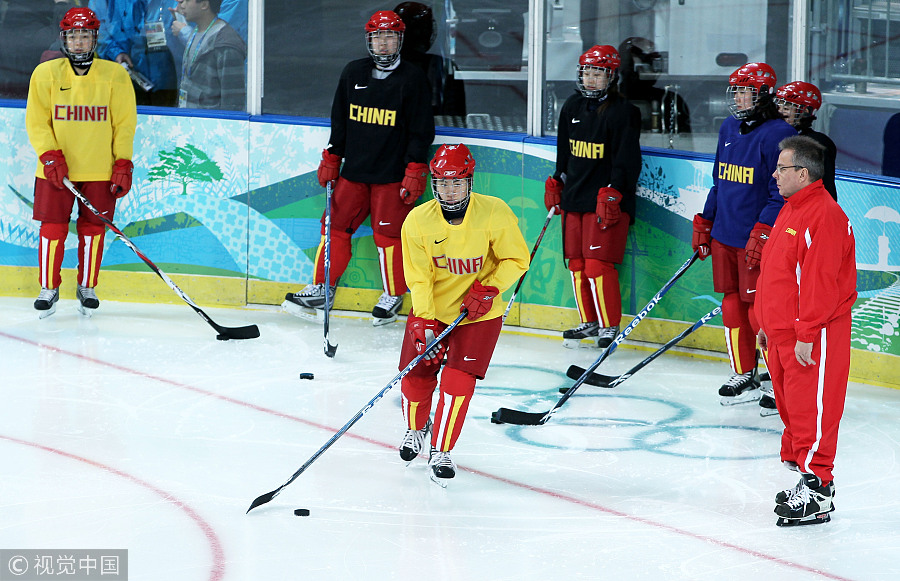 PYEONGCHANG - The International Ice Hockey Federation (IIHF) said that it would like to qualify the Chinese men's and women's teams to the Beijing Olympics in 2022 as hosts, said the IIHF President René Fasel here Saturday.
"We intend to qualify the Chinese men's and women's teams like we did with (South) Korea. That will need a congress decision," said Fasel at a press conference.
The men's team with China's Shenzhen-based Kunlun Red Star club plays in the Kontinental Hockey League (KHL) and its women's team plays in the seven-team Canadian Women's Hockey League.
The additional Chinese teams are playing in minor and junior leagues in the Russian system with male players and in North America with female players, said Fasel.
"They are really working hard on having competitive teams. And I'm sure they will have concepts to fill the arenas like it was done in Sochi," he said.
The IIHF chief also expected China to do more.
"We would like a sustainable program so they can have a strong domestic league or have several teams playing in the KHL to stay competitive," he added.
The IIHF chief also showed satisfaction with the ice hockey tournaments in PyeongChang, but he called the absence of NHL "a disappointment."
"We're going to Beijing in 2022. It will be another opportunity to promote hockey in Asia and we will discuss again whether the NHL will participate or not," he said.
Also on Saturday, defending champion Canada beat the Czech Republic to win the bronze medal in men's event. The Olympic Athletes from Russia will meet Germany in the men's final on Sunday.