Nana Takagi wins gold as speed skating mass start event makes Winter Olympics debut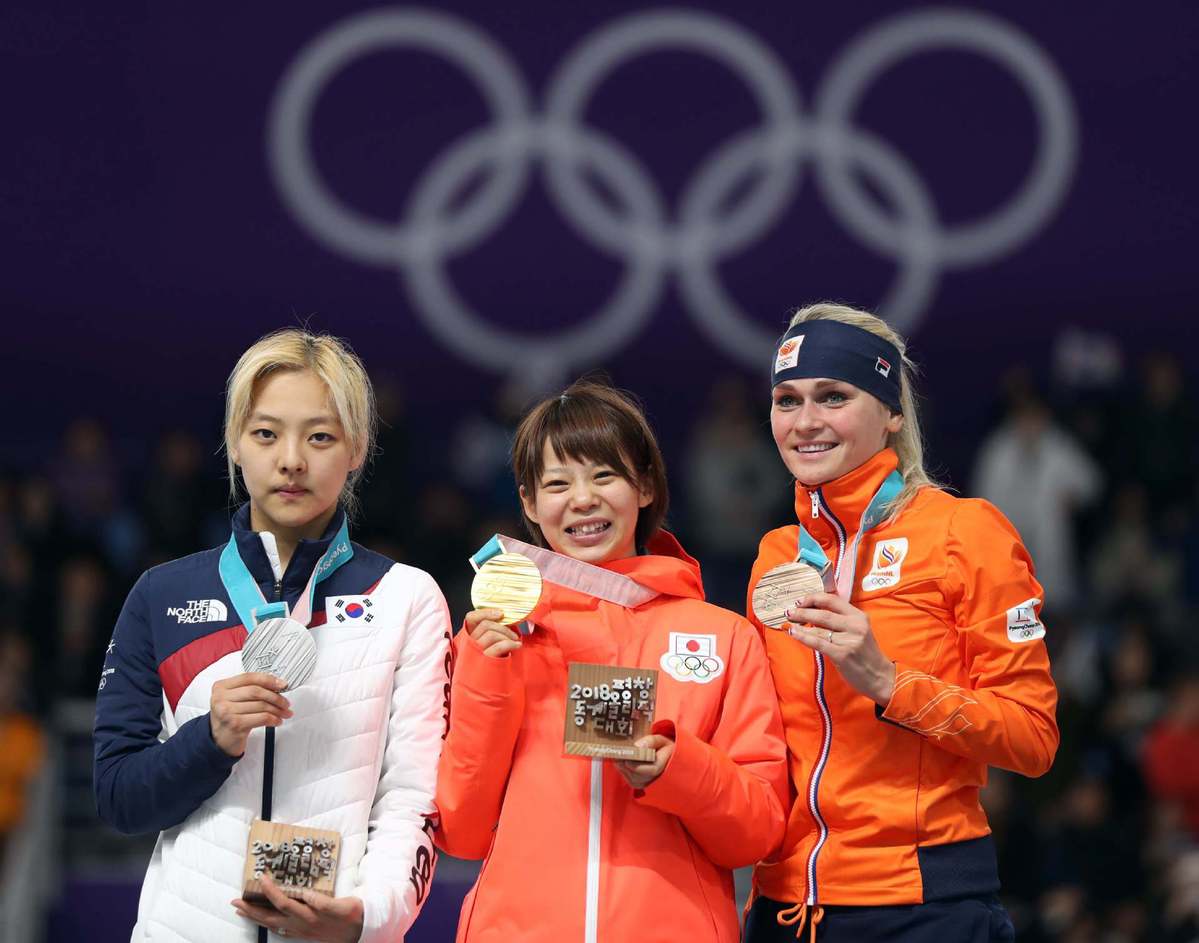 PYEONGCHANG -- Nana Takagi of Japan made history by becoming the first woman to win the newest event of mass start in the speed skating competition at the PyeongChang Olympics here on Saturday.
In women's mass start final, Takagi, gold medalist in the team pursuit event at the Games, increased the pace heading into the final lap to pull away from other field.
The 25-year-old, silver medalist in the 2017 world championships, maintained the gap to finish with 60 points ahead of world champion Kim Bo-Reum of South Korea, who took silver with 40 points. Irene Schouten of Netherlands clinched the bronze with 20 points.
Chinese Li Dan and Guo Dan placed 5th and 10th respectively.
Later in the men's mass start, the 2016 world champion Lee Seung-Hoon of South Korea claimed the gold with 60 points, edging out Bar Swings of Belgium and Koen Verweij of Netherlands in the final sprint.
Mass start has been introduced to the Olympics for both men and women. Unlike traditional speed skating events, athletes wear helmets for the 16-lap contest which includes intermediate sprints after four, eight and 12 laps as well as a sprint finish, the skaters racing each other instead of against the clock.