Chinese app is beautifying the whole world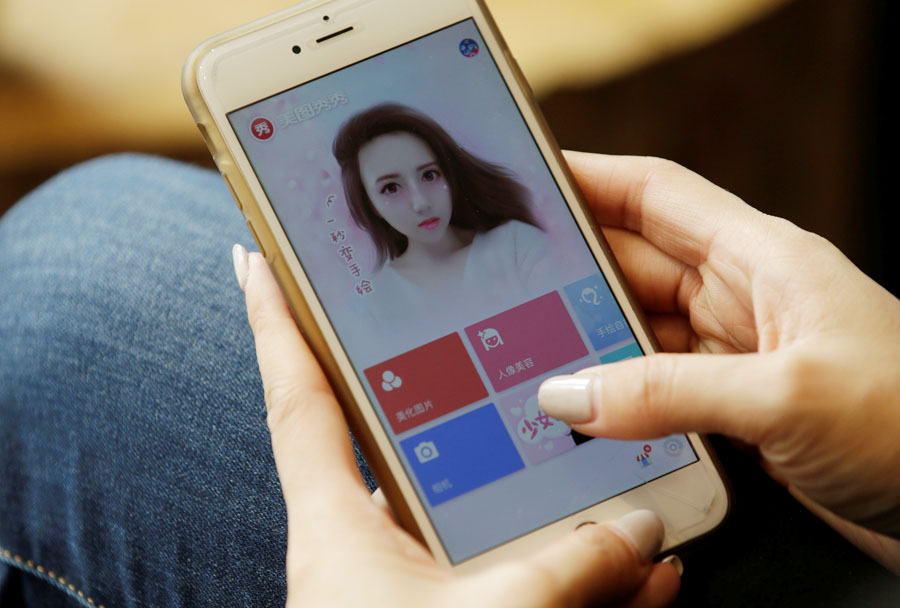 Wai Wai Oo, a student from Myanmar, whips out her smartphone, and facing its screen, takes a selfie. Within seconds, BeautyPlus, a Chinese self-editing app on her phone, beautifies the image: face becomes slim, dark circles under her eyes disappear, and patches of rouge appear on her lips.
BeautyPlus is the flagship product of China's self-editing software leader Meitu Inc. It was developed specifically for users outside of China. More than 300 million overseas users use it. "Back in Myanmar, many of my friends use Meitu's products," said Wai Wai Oo.
BeautyPlus has location-specific features. In Brazil, for example, a function can darken skin and whiten teeth in an image.
"Our global strategy is to ensure that each of our overseas products is 'hyper-localized' to inspire our users in expressing their beauty," said Fox Lui, head of Meitu's international business.
The different definitions of beauty in different countries inspired the company's designers to follow beauty trends and develop diverse products.
In India, the company unveiled BeautyPlus ME, a lighter version of Beauty-Plus, as many Indian users tend to use apps with smaller file-size due to bandwidth issues and slow internet connectivity.
This strategy has proved to be a success. Google Play named BeautyPlus ME as the first trending app in India in 2016.
"Each market has its own unique preferences when it comes to how local people want to express themselves through photos, videos and personal styles. The key to our success is to listen to our users and get to know their preferences," Fox said.
The company has established a number of offices abroad. More importantly, more than 20 nationalities are represented on Meitu's global team to be more localized.
With its hyper-localization strategy, Meitu has received a wide presence in the overseas market, with over 500 million users overall, it said. The company operates three beauty apps-Beauty-Plus, BeautyPlus Me and Airbrush-and virtual makeup app MakeupPlus in foreign markets.
To attract more users and drive growth, Meitu cooperated with well-known local celebrities such as Bollywood actress Shilpa Shetty in India.
About future plans, Meitu said it will beef up its presence not only in Brazil and India but also the United States, Europe, Japan and Russia.