Gold efforts fail, but there's a silver lining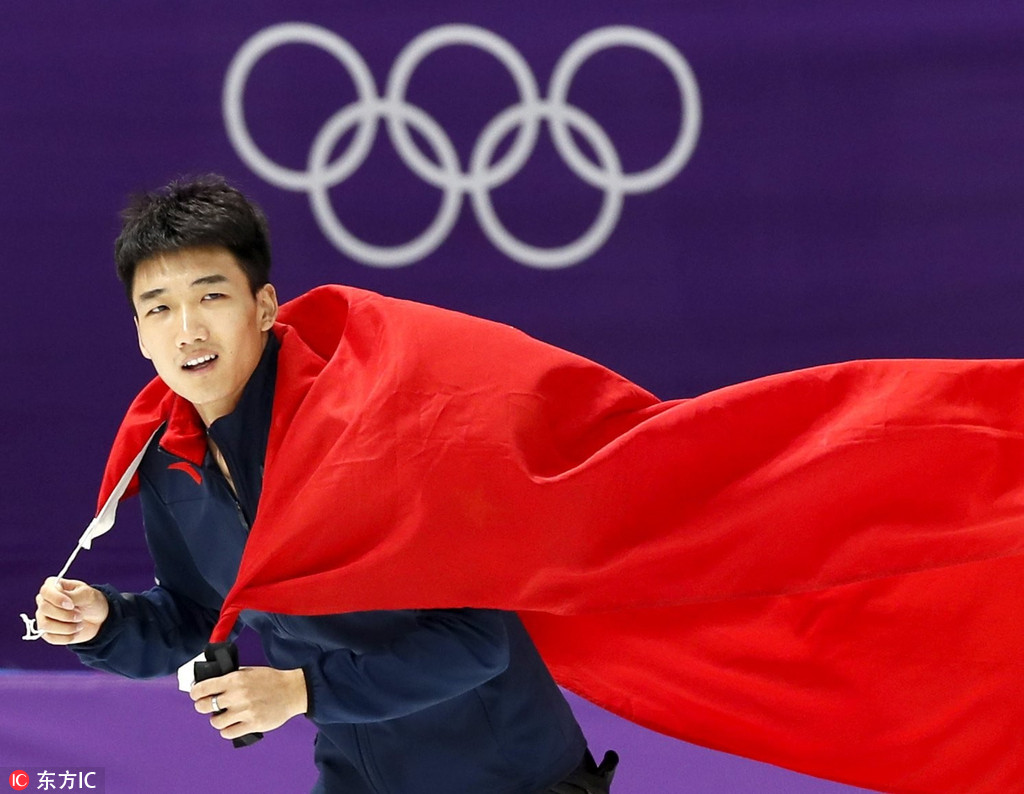 Despite its gold medal drought halfway through the 2018 Winter Olympics, the Chinese delegation still has plenty to cheer about, including its broader participation in Pyeongchang, Republic of Korea.
With its golden hopes crushed one after another on ice and snow, Team China now ranks 19th in the overall medal tally, having won five silver medals and two bronze in Pyeongchang, entering the Games' second week, but without a gold for the first time since the 2002 Salt Lake City Games.
Close misses in figure skating pairs and men's and women's freestyle skiing aerials have revealed China's decline in its strong events with rivals around the world improving dramatically.
"No one has a clear advantage anymore, as this event has become so competitive, and we didn't deliver our best," said Zhao Hongbo, head coach of China's figure skating team, after Han Cong and Sui Wenjing finished second in the pairs.
Sui and Han, who won the 2017 world championship in Finland, had to settle for silver on Feb 15 when they were edged out of gold by German pair Aljona Savchenko and Bruno Massot by a thin 0.43 points-the smallest margin between gold and silver in Olympic pair skating history.
"With four years ahead to improve and gain more big-time experience, we will try to finish on top of the podium in Beijing in 2022," said Sui, who recovered from surgeries on both ankles in 2016 to compete in Pyeongchang.
Chinese aerial skiers Zhang Xin and Jia Zongyang also had near-miss setbacks after losing gold to eventual winners Hanna Huskova of Belarus and Ukraine's Oleksandr Abramenko in the women's and men's finals, with mere deficits of 0.62 and 0.46 points respectively.
China's once dominant short-track speed skating team, which contributed nine of the country's 12 Winter Olympic golds over the years, lost its luster in Pyeongchang.