Trains carrying apples on fast track to Europe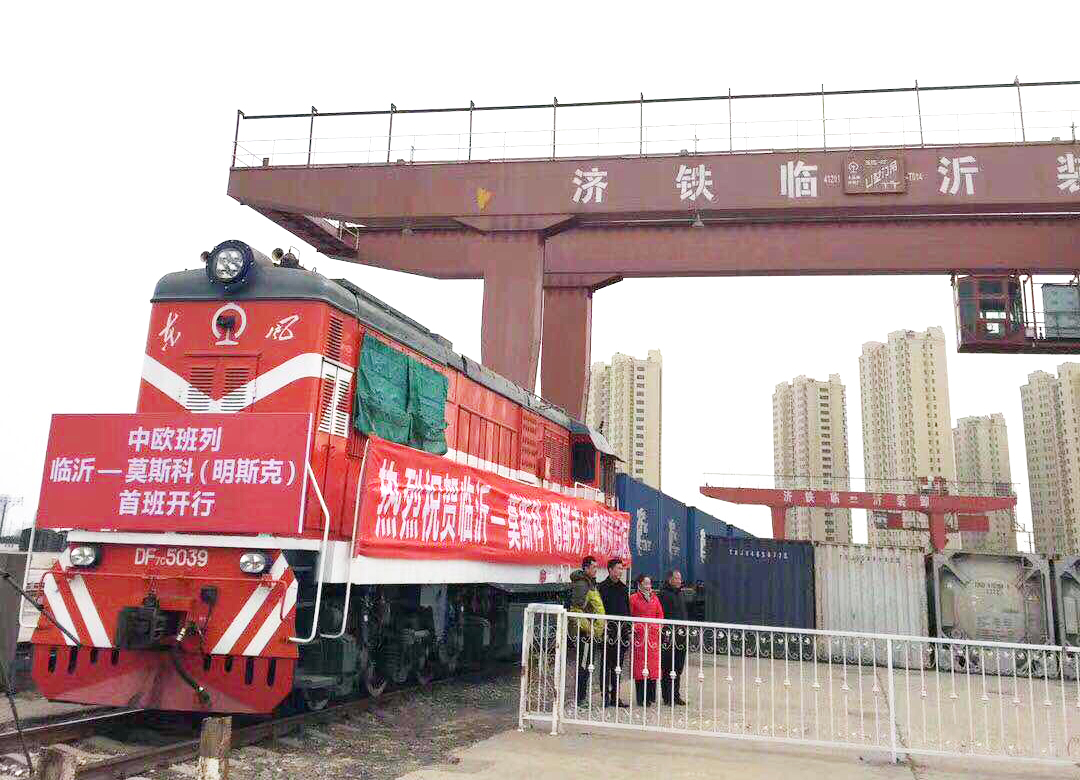 JINAN - "Yiyuan" apples had never been sold in Russia before the launch of the cargo train route between the east China city of Linyi and Moscow in Russia, then Minsk in Belarus.
Twenty-six tonnes of yiyuan apples and 26 tonnes of garlic departed for Russia/Belarus on the China-Europe freight train right before the Lunar New Year.
According to statistics from the National Development and Reform Commission, a record 3,673 freight trains traveled between China and Europe last year, an increase of 116 percent year on year, surpassing the total number for the previous six years. The variety of goods the trains carry has expanded from electronic devices, to clothes, coffee, wine and crops.
"We have never had the chance to sell our apples in Russia before," said Zhang Shanquan, manager of a fruit and vegetable wholesaler in Linyi's Yiyuan County.
"It takes too long to transport the apples to Russia/Belarus by sea, and the cost is too much by road," said Zhang.
The cargo train route between Linyi and Minsk was launched in Jan. 25 this year. With a total length of 9,922 km, the route cut the travel time between the two to just 16 days, 30 days shorter than by sea, six to ten days shorter than by road.
According to Zhang, among the total of 20,000 tonnes of apples his company sells every year, more than half are sold abroad, mostly to Southeast Asian counties.
"We will send a couple of tonnes of apples to Russia in March," said Zhang.
"We are also planning to build a warehouse there. Our goal is to sell about 30,000 tonnes of apples in Russia every year," Zhang said.