China's figure skating pair confident for 2022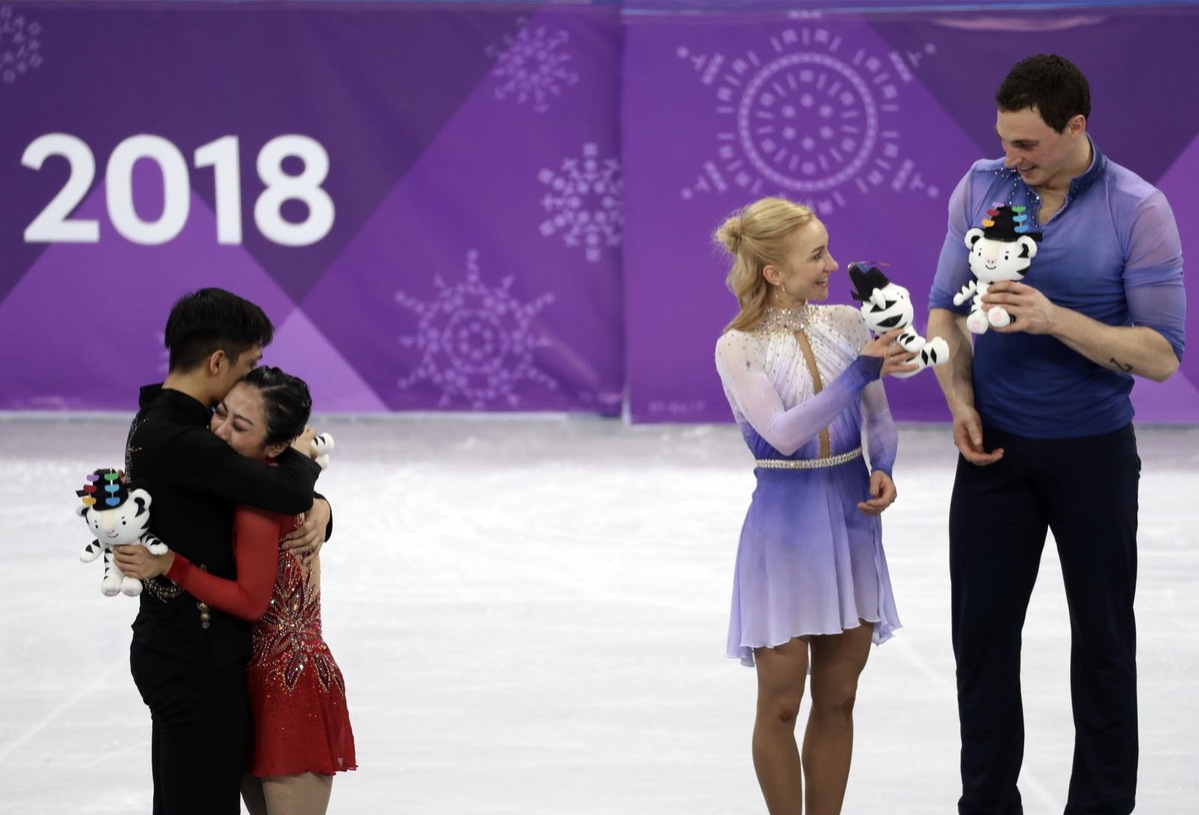 Despite finishing their Olympic debut with a silver medal in disappointment, China's world champion figure skating pair Sui Wenjing and Han Cong remain upbeat, envisioning home turf glory at the 2022 Beijing Winter Games.
Sui and Han, winner of the 2017 world championship in Finland, finished second with a total of 235.47 points, combined with scores from the short program and free skate in figure skating pairs at the Gangneung Ice Arena on Thursday, delivering China a second silver medal at the 2018 Pyeongchang Winter Olympics.
Boasting flawless routine execution, German pair Aljona Savchenkoa and Bruno Massot, who ranked fourth with 76.59 points in the previous short program, scored a world-record 159.31 points in the free skate to edge out the Chinese pair with a thin edge of 0.4 points in combined score.
Meagan Duhamel and Eric Radford of Canada won the bronze medal with 230.15 points.