Marbury takes his last bow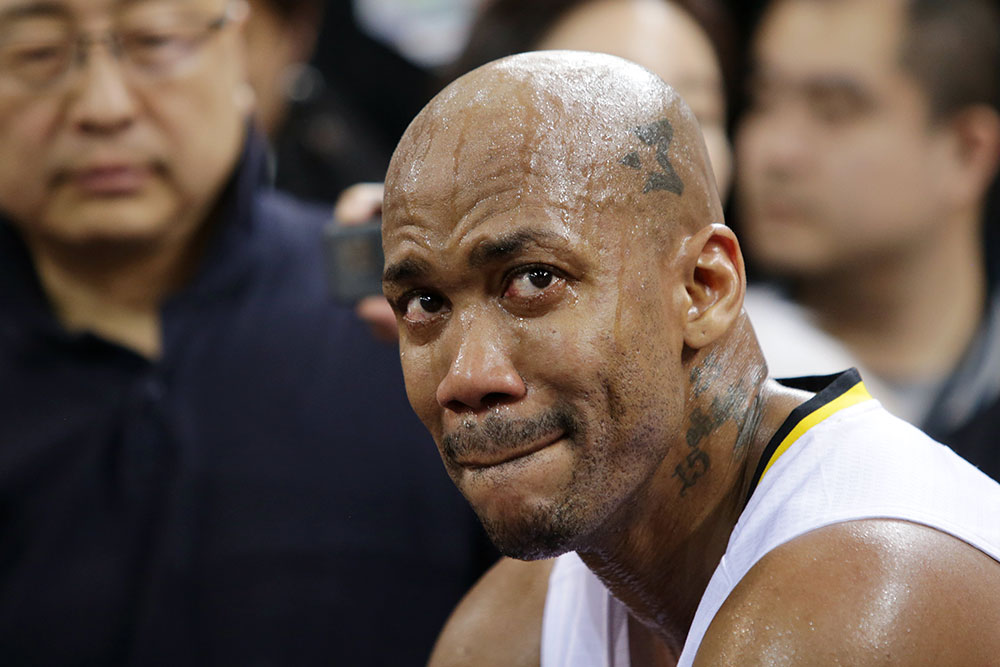 Legendary three-time CBA champion retires
It's time to say goodbye to two-time NBA All-Star and three-time CBA champion Stephon Marbury.
The final bow of Marbury's 22-year career came with a 20-point performance for the struggling Beijing Beikong Fly Dragons in Sunday's 104-92 victory over Jiangsu Dragons Kentier in Beijing.
"The end looks beautiful," a tearful Marbury said when he officially announced his retirement after the game. "The next chapter is exciting. All the hard work is worth it.
"I'm so happy to end this here, so you can give me your last cheer. My basketball career in China completes me. This is it. No NBA. No anywhere. This is the way it was supposed to end, with you and only you."
Among all the NBA stars who have showcased their skills in the CBA, Marbury, who turns 41 on Feb 20, is considered the greatest.
He left the NBA for the Shanxi Brave Dragons in 2010, and a year later joined the Foshan Dralions (now the Guangzhou Long-Lions) before launching a seven-year stint with the Beijing Ducks, from 2011-17.
He led the Ducks to three CBA championships in six seasons (2012, 2014 and 2015) and was named the CBA Foreign MVP in 2013 and CBA Finals MVP in 2015.
"People don't know how hard it is to play in China," Marbury said. "They think it's easy for the foreign players, but it's really not. It's really difficult. You can ask guys like JR (Smith) and Tracy (McGrady) how difficult it was.
"It's not just so much about your ability to score; it's about being able to try to win. I accomplished so much in doing something where basketball has taken off, heightened to a whole other level. And I had something to do with it."