Xi visits BeiDou-3 launch site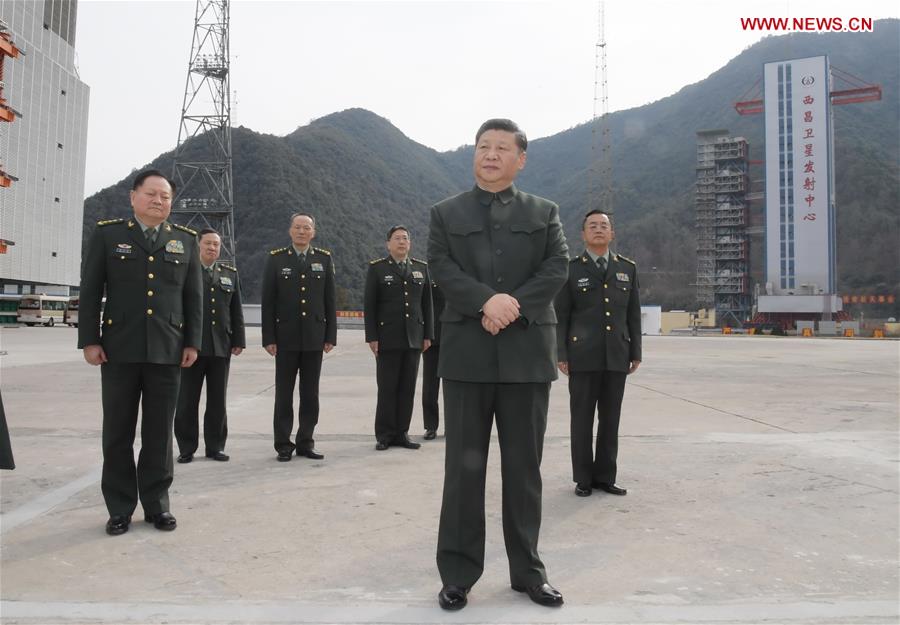 CHENGDU - Chinese President Xi Jinping visited a satellite launch site in Sichuan Province in southwest China Saturday ahead of the launch of BeiDou-3 satellites.
Two BeiDou-3 satellites were sent into space Monday.
Xi, also general secretary of the Communist Party of China Central Committee and chairman of the Central Military Commission, inspected the preparation work for the launch while visiting the site's command center.
He talked with the scientists and technicians, asking them about their research, work and lives.
He told them to keep pursuing precision and perfection to ensure the success of the launch.