Keeping love alive - on and off the ice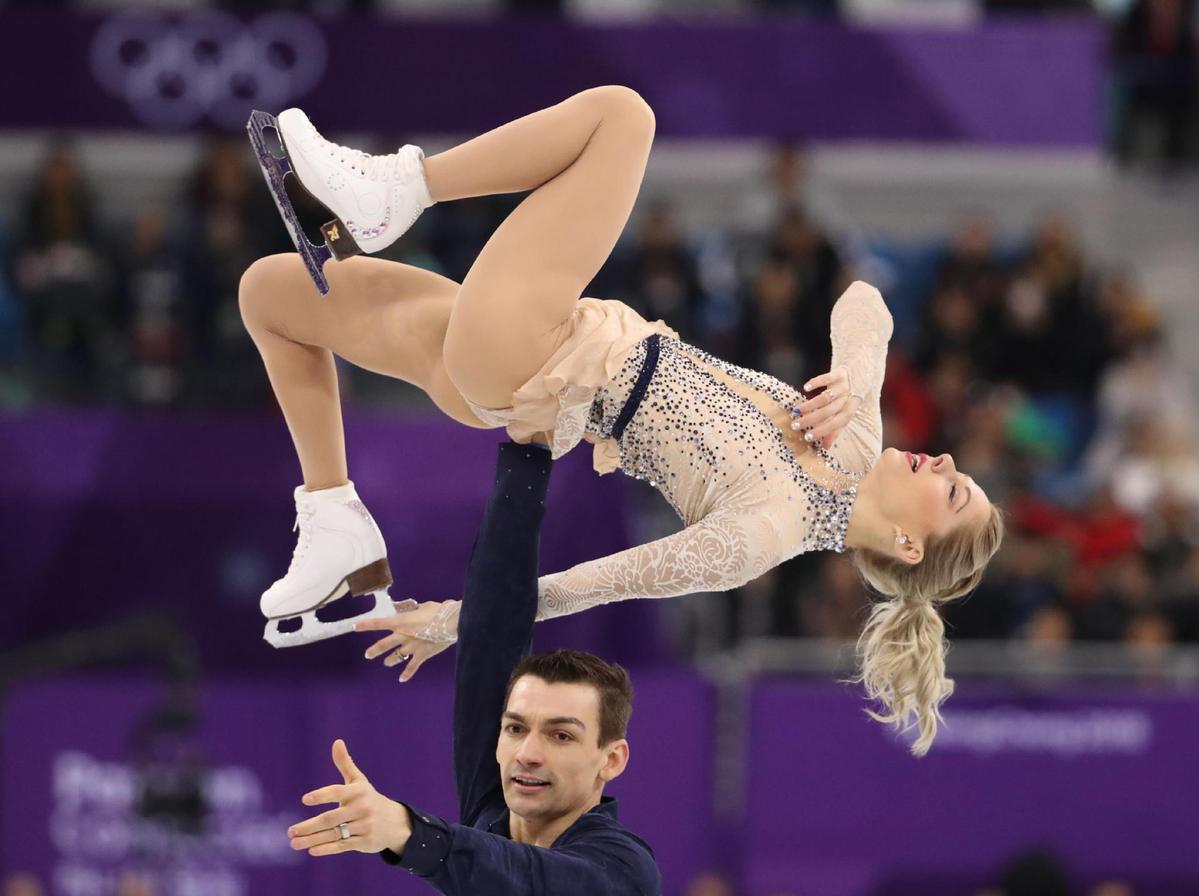 GANGNEUNG, South Korea - The next time you have a "domestic quarrel" with your nearest and dearest, spare a thought for love on ice couple Chris and Alexa Knierim.
The US figure skaters competing at the Olympics are partners on the ice, and married off it.
They say you should never take your work home with you, but for the two-time former US champions it's unavoidable.
A heated exchange over breakfast needs to be quickly forgotten if, like Alexa, you have to put your total trust in the man you would have happily throttled a short time earlier.
He's the one throwing you up in the air, spinning, and then catching you - all the while having to wear a smile.
"Yeah, you can get that kind of situation, with any relationship whether you're married or just work partners," said Chris.
Alexa nodded in agreement: "We're human, so we still run in to that sometimes.
"I think it's easy for us in our situation and maybe its different for other people that it's an asset for us," Chris said.
"We know what works and what doesn'. Talking, you know how to say something the right way.
"It's a lot of communication, we've learned throughout the years of being together what works and what doesn't. We switch off the minute we get on the ice."
Rink romance in Pyeongchang is by no means confined to the Knierims.
Russians Vladimir Morozov and Evgenia Tarasova, the two-time European champions, are rarely out of step, whether are on or off the ice.
"We had mutual understanding from the very beginning," Tarasova said.
"I decided to listen to Vladimir in everything. He is older, but I do not remember him ever raising his voice at me."
Her red-haired work and life companion added: "We practically do not have these situations - honestly!"
'Life obstacles'
With all the athleticism, artistry, and emotional intelligence required in their sport, the Knierims say that life off the ice is by far the easy part.
"Outside the rink life is easy," said Alexa.
"I mean. skating's our job, That's our income, that's our livelihood, that's the stress. When we go home it's play time, it's easy."
It was not always like that, they say.
"Right after we got married we had a lot of life obstacles," she said, with Chris agreeing: "We really hit the marriage hard."
"Yep sickness, death in the family, we hit it all, those things changed us on the ice," added Alexa.
But love on and off the ice does not conquer all.
The Knierim's fellow Americans, ice dance pair Madison Hubbell and Zach Donohue, ended their two-and-a-half year romance but kept their day job and remain a couple on the ice.
"To work harder and do all of these things right, we just realized that to date and be with each other 247 with our particular personalities was just explosive," Donohue said.
"We had to ask ourselves what was more important, our onice partnership or our office relationship? We were both very clearly said the onice partnership is No 1," added his ex.
Agence France-presse
Most Popular
Highlights
What's Hot